Past Boxes
Sending exciting boxes of beautiful treats is our passion... check out our past boxes below and see for yourself. Every box has a collection of beauty and body products chosen because they represent a few extra moments of YOU time, and are from brands committed to sustainable packaging, natural ingredients and high quality treats. If you would like to sign up to our current box please <<CLICK HERE>>, or read below to see our most recent MyTreat box deliveries.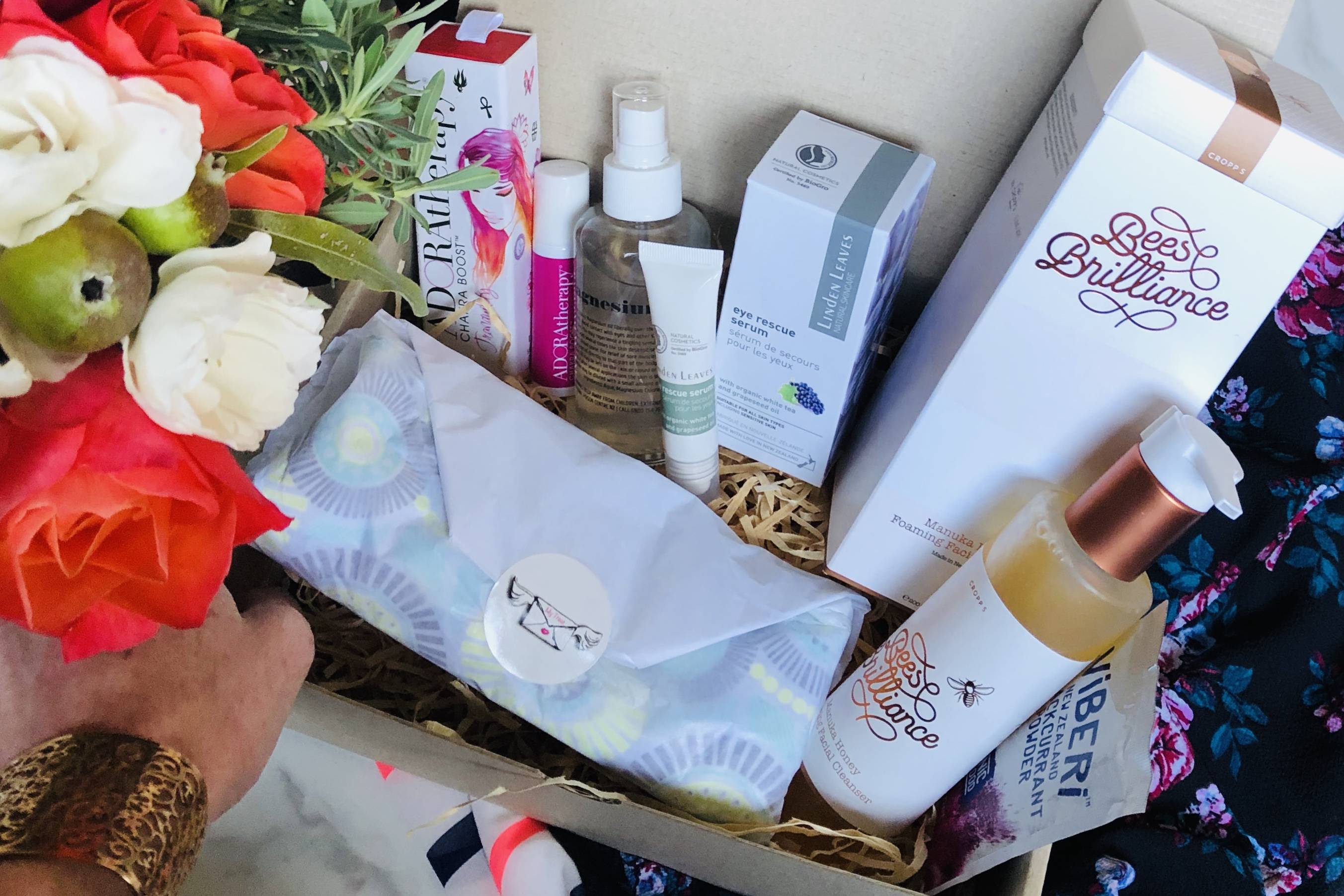 We were on the hunt for the perfect mix of products to compliment each other, and brands that embodied the ethos that natural is better. Natural skincare is a term thrown around a lot, but these treats are genuinely natural and well suited to all skin types. They are from New Zealand brands, passionate about ethically produced, high quality body and beauty products. Beauty Berry Magnesium Oil for the relief of sore muscles and joints. Linden Leaves were back at it again, producing high quality natural skincare New Zealand can be proud of. Their Rescue Eye Serum (RRP $49.95) has organic white tea for its anti-oxidant properties, rose to tone and nourish, and grapeseed oil to balance and hydrate the delicate contour area. PLUS The Bees Brilliance Foaming Facial Cleanser is made in Nelson from natural Manuka Honey to revive your skin without stripping it of its natural protective layer... and other exciting natural and organic treats. The perfect pamper session in a box.
---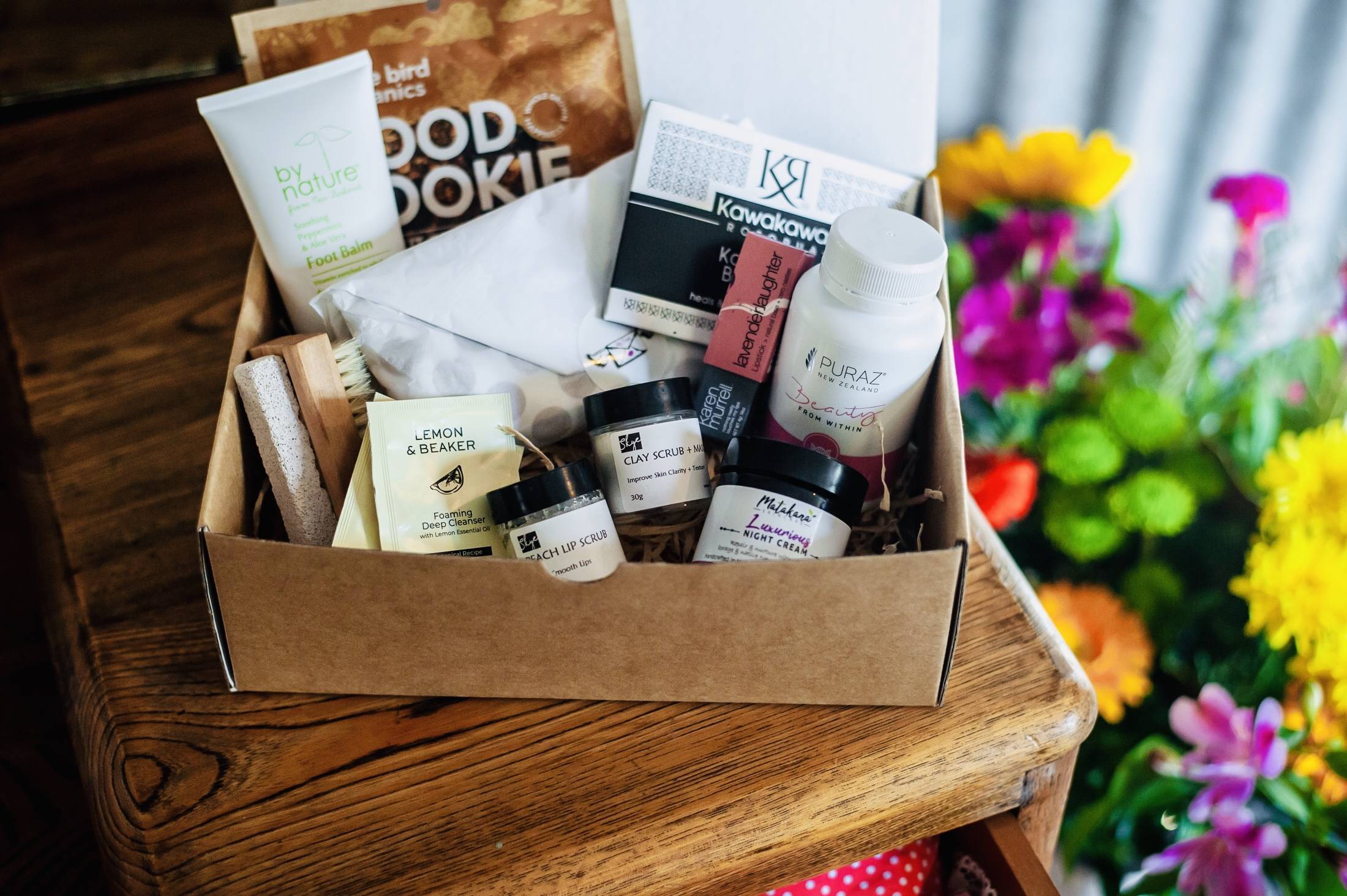 MyTreat March boxes are all about motivation... a little positive thinking, natural skincare from 7 amazing brands, some scientifically formulated collagen capsules from Puraz, and a whole lot of New Zealand made goodness! Inside this box you will find these great brands we are very excited to introduce our customers to:
Lemon & Beaker
Puraz New Zealand
Little Bird Organics
Skye Candle And Body Care
Karen Murrell
By Nature Skincare
Kawakawa Rotorua
We have found a combination of skincare, supplements and all round body treats you will love, and working with a nutritionist, a high performance coach and a collection of amazing brands to help you feel empowered about treating yourself more often.
---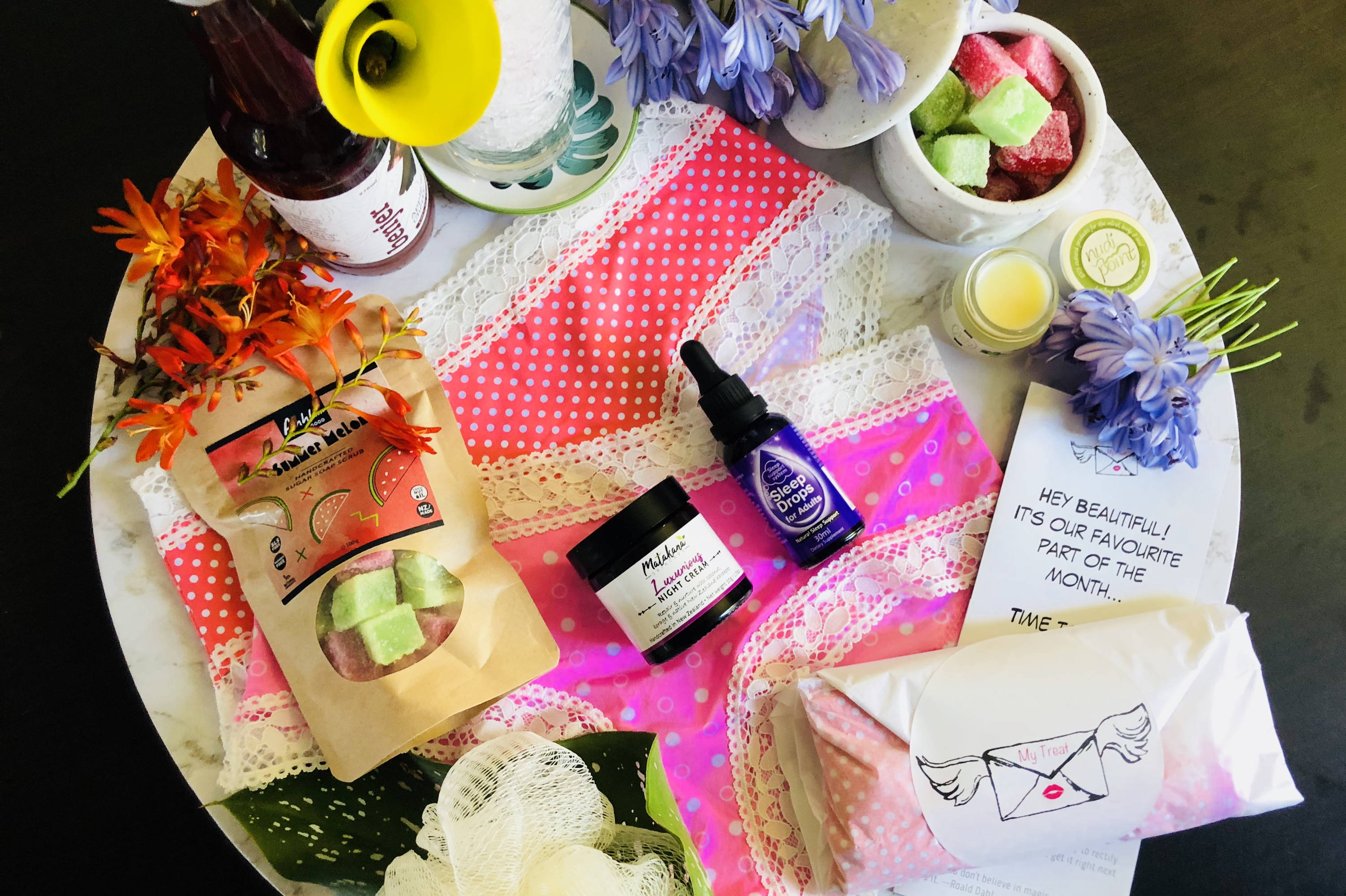 Our customers are in for some sweet dreams and glowing skin thanks to the beautiful February box, designed to make you feel amazing with high quality, natural products. Celebrating Matakana Skincare, Nudi Point, SleepDropsNZ and more great New Zealand brands committed to environmentally sustainable packaging and ethical skincare products. This plastic free box includes a hydrating and antioxidant rich night cream, natural sugar scrub cubes loaded with coconut oil to exfoliate and hydrate your skin, and more beautiful underwear to brighten up your top drawer.
---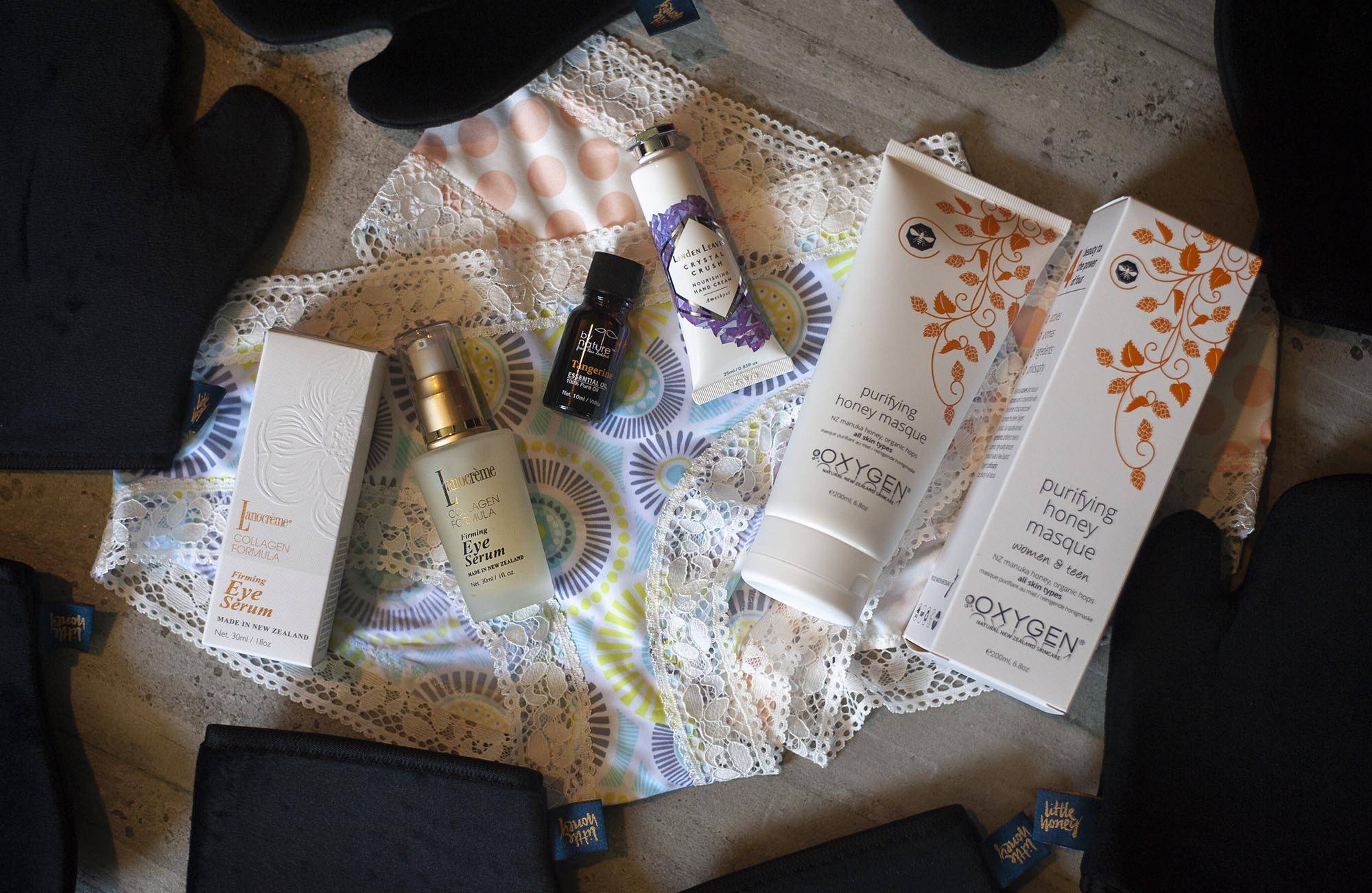 Our beautiful Natural New Year January Box offers treats from great Kiwi companies committed to better, more sustainable skincare. Oxygen Skincare is organic, natural and their Purifying Honey Masque will even skin and leave you fresh faced and ready for 2019. After all that festive season madness, a firming eye serum is in order, and this New Zealand made product is a new collagen formula so you can hide those fine lines and dark circles. Each treat in this box is meant to deliver a little body pampering after what is undoubtedly the most stressful and busy time of year. We hope you head into 2019 feeling confident thanks to tan guru's Little honey and enjoy beautiful skin and smooth hands thanks to the award winning Linden Leaves hand lotion. Essential oils are a big part of our daily life here at HQ, from dealing with busy days, to just making the place smell beautiful, these uplifting scents are a great way to naturally enhance the mood.
---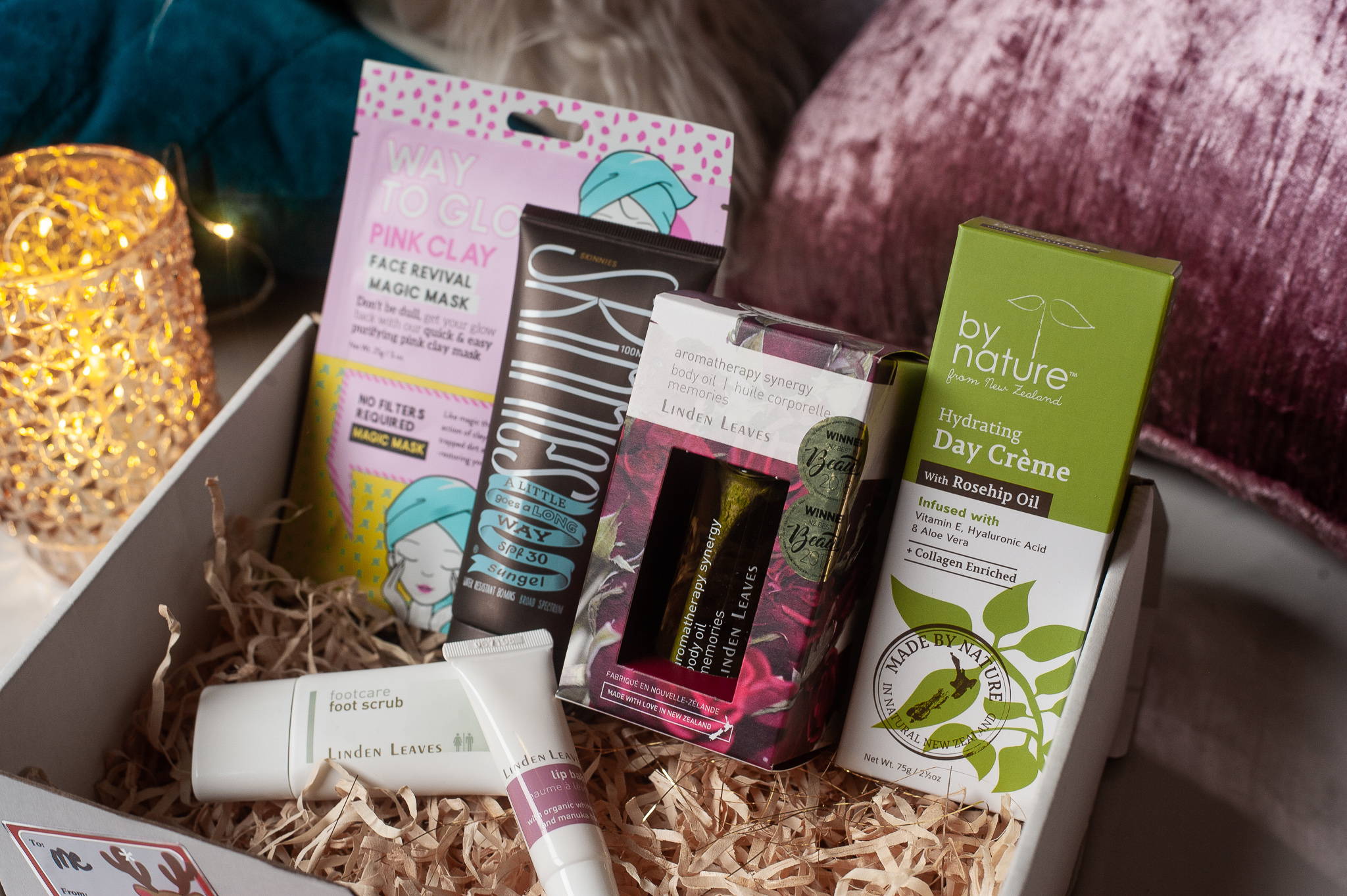 The December Christmas stocking box features our favourite brands, and treats perfectly suited to this time of year. Beautiful Body Oil from Linden Leaves, with natural botanical extracts to hydrate and restore your skin, Pink Clay Mask, Skinnies Sungel, a day creme, Linden Leaves foot scrub and a natural rosehip lip balm. Skinnies Sungel is the perfect sun protection for busy people. "... smells delicious, feels really nice on your skin, and doesn't leave any nasty residue. It's really easy to apply, and a little goes a long way. You can wear it under makeup straight away, which means that it's perfect for everyday protection...." Megan Kerr - blogger, nzgirl review. December subscribers also received a Linden Leaves memories Body Oil... this botanical body oil leaves skin hydrated, and senses uplifted with natural plant extracts. These are beautiful to look at too, with freeze dried roses inside each bottle. We also introduced our own brand of beautiful MyTreat underwear in December. Soft, light to wear and beautiful!
---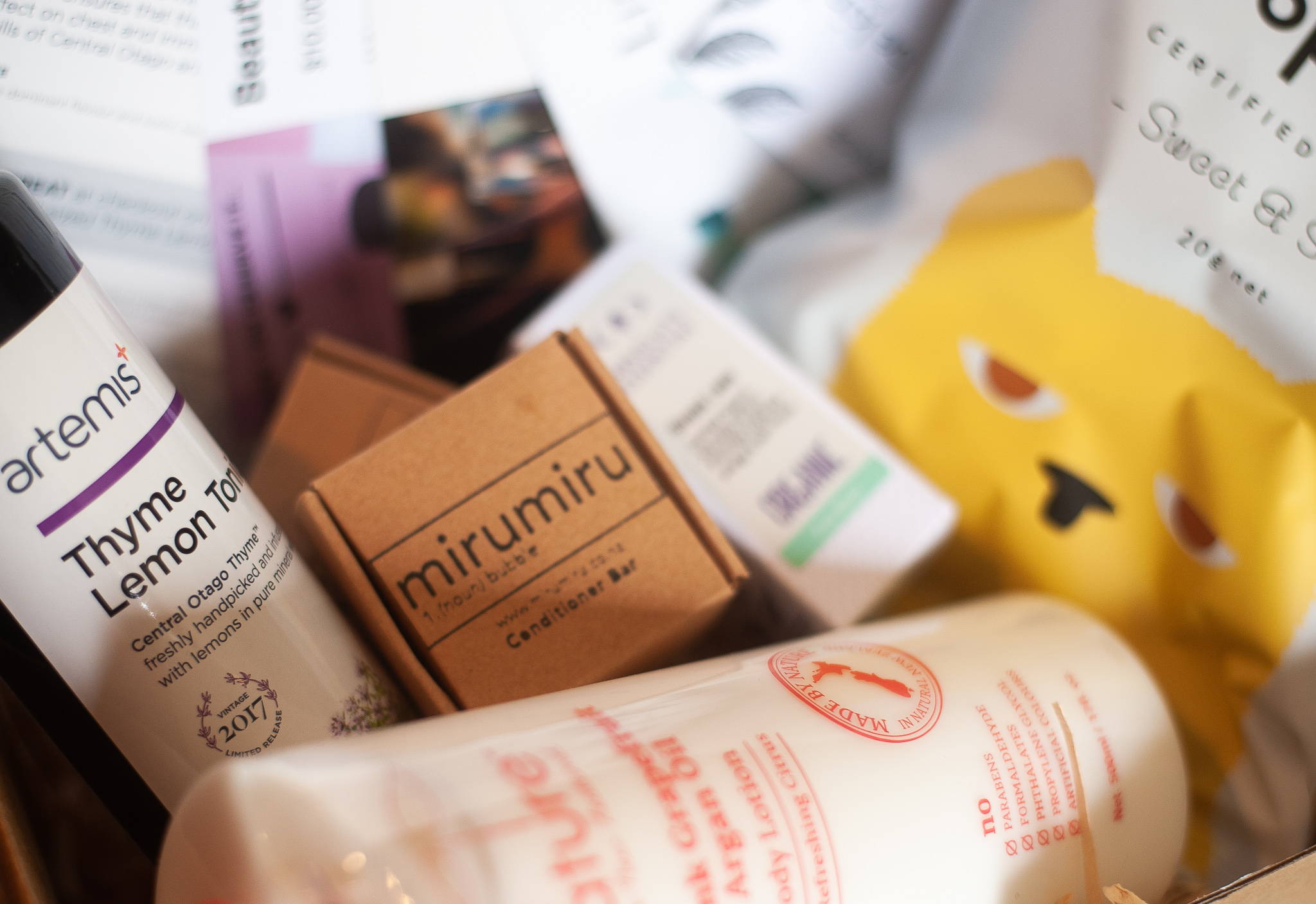 We delivered some surprises in November inside our most exciting New Zealand made box EVER. We know how hard women work all year and as things get a little silly, we wanted to ensure you are treating yourself in the build up to Christmas. The idea behind November boxes, was that everything would be New Zealand made, everything had to be eco friendly, everything had to save you money, and the box had to represent the perfect holiday/festival survival kit that would leave your body feeling healthy, strong and ready for the crazy season. Skincare and body products and some innovative NZ treats your body will thank you for. Mirumiru Shampoo and Conditioner bars, Serious Popcorn from the Serious Food Co. and a 500ml natiral body lotion to enjoy all summer. Artemis Lemon and Thyme Tonic to help boost the immune system and Absolute Essential Stress Less Blend, an effective recipe for those wanting natural support in times of stress or pressure.
---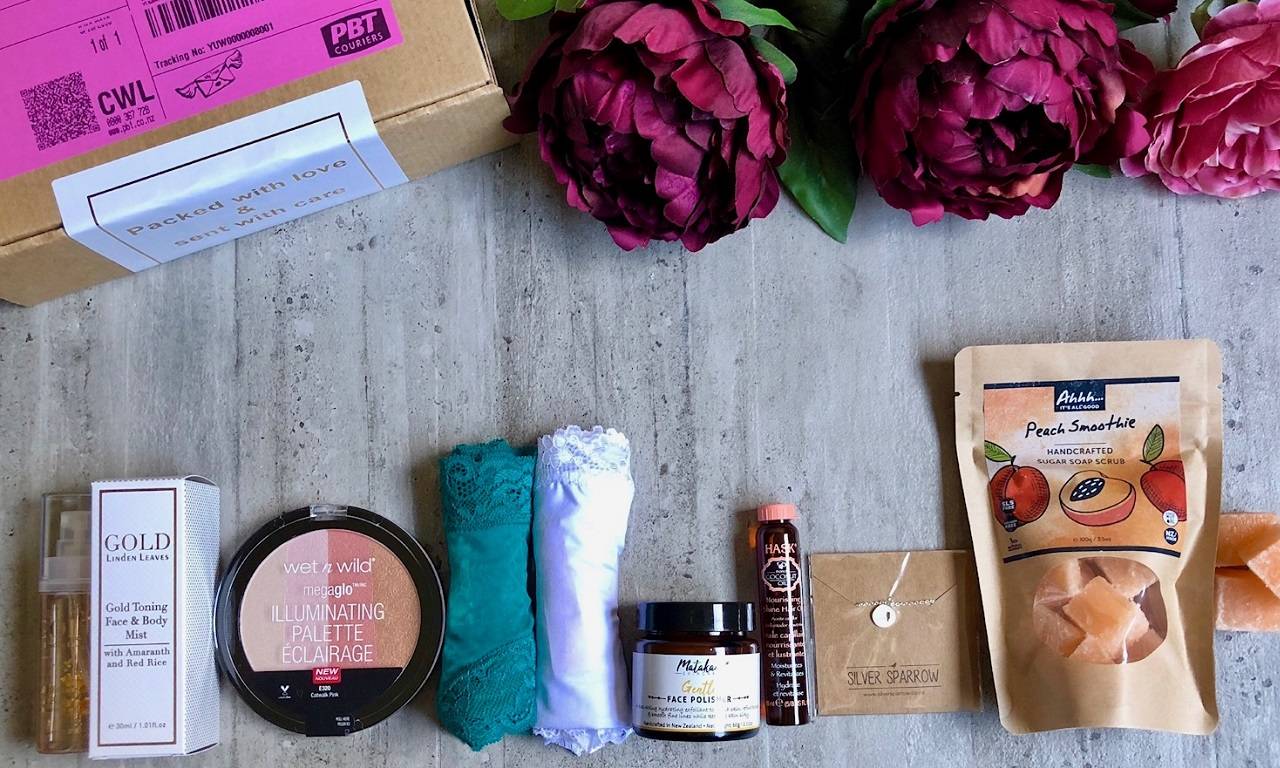 The October Glow Box included treats to give your skin a healthy glow, without those harmful UV rays and exfoliating must-have's for your face and body. Luxury body and self care products to pamper you from head to toe, and a little extra glam with a beautiful Silver Sparrow necklace. Great NZ brands including Linden Leaves, Ahhh... Cosmetics, Silver Sparrow and Matakana Skincare, plus a Linden Leaves Gold Toning Face & Body Mist, with real 23kt gold leaf to give you a beautiful October glow.
---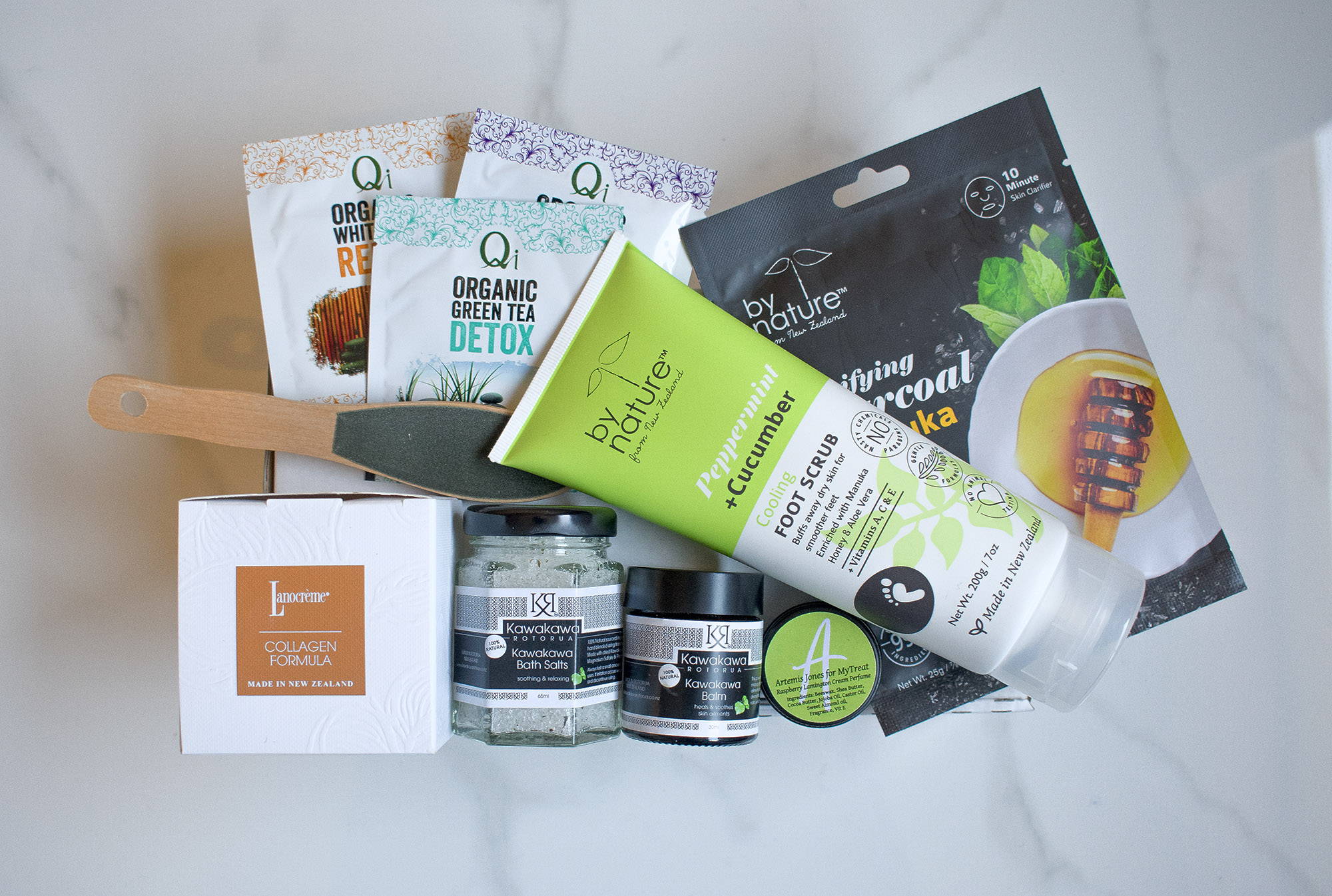 The September Detox Box sold out in 2 weeks, and was loaded with high quality natural products to revive and detox our whole body. Tea treats from Qi Teas and Kawakawa bath salts for a beautiful hot soak in the healing propeties of this powerful Maori herb, ideal for healing skin imperfections & leaving your whole body hydrated. A Kawakawa balm for any skin ailments, or to use as a soothing body moisturiser, a high quality New Zealand made night cream, By Nature Foot Scrub and a handy tool so you can revive your soles. Plus sweet scents, and a detoxing charcoal sheet mask. All cruelty free, and skincare products from great New Zealand brands.
---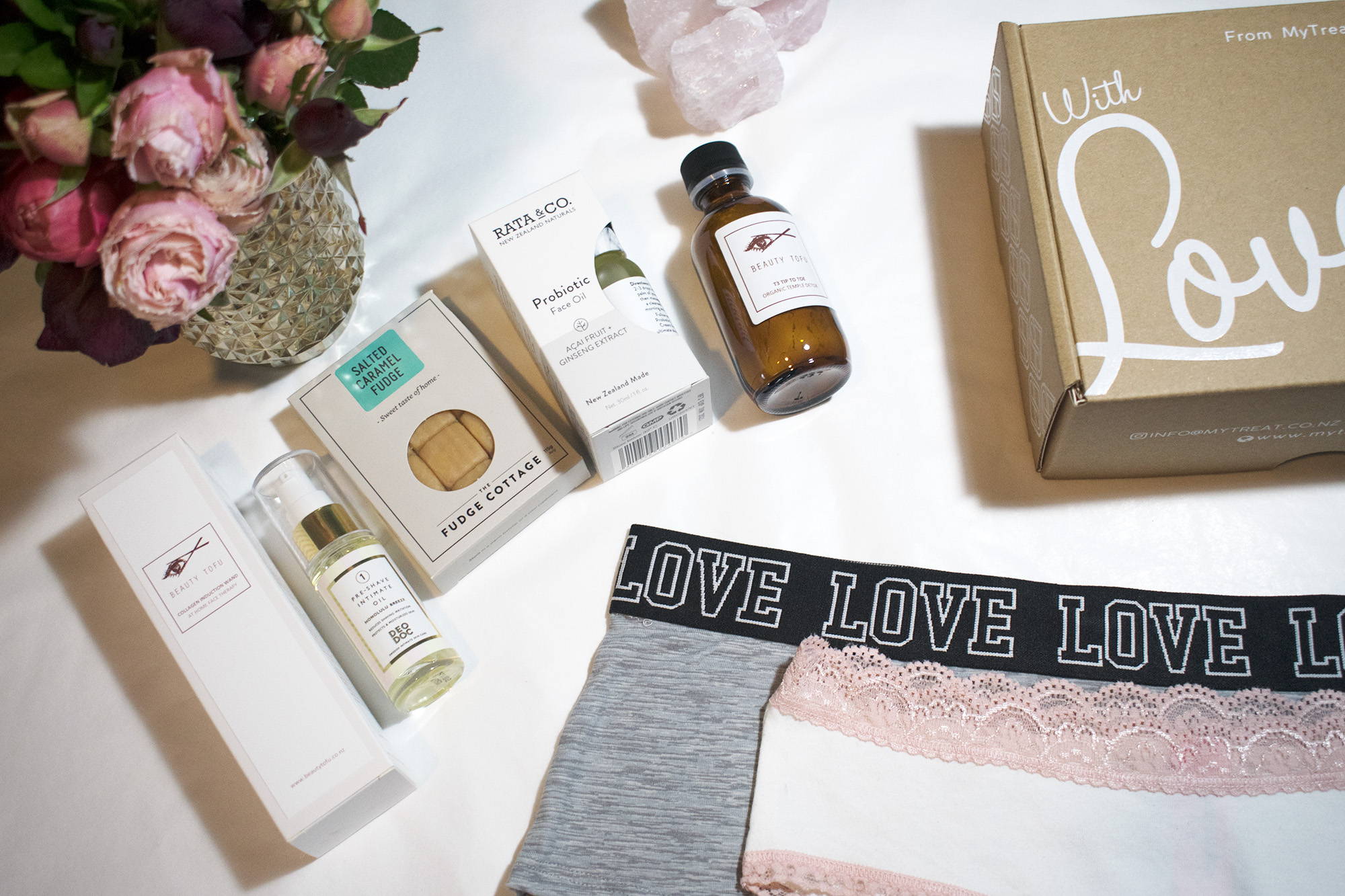 We call it Amazing August, because of the great products, ethical brands, and huge value. The August boxes included over $185 worth of impressive cruelty free skincare from New Zealand brands. This box sold and featured Beauty Tofu Temple Detox Cleanse to leave your complexion looking clear and skin feeling great (immediately), or use it as an internal detox in your favourite smoothie to flush out those toxins from your body. Beauty Tofu are offering our customers a complete routine, with their innovative collagen wand that will open up your skins pores, stimulating the lower layers of the skin, which will in turn regenerate your collagen production and activate cell renewal! Plus New Zealand made facial oil from Rata & Co. and delicious sweet salted caramel fudge from The Fudge Cottage in Christchurch, and DeoDoc pre shave intimate oil.
---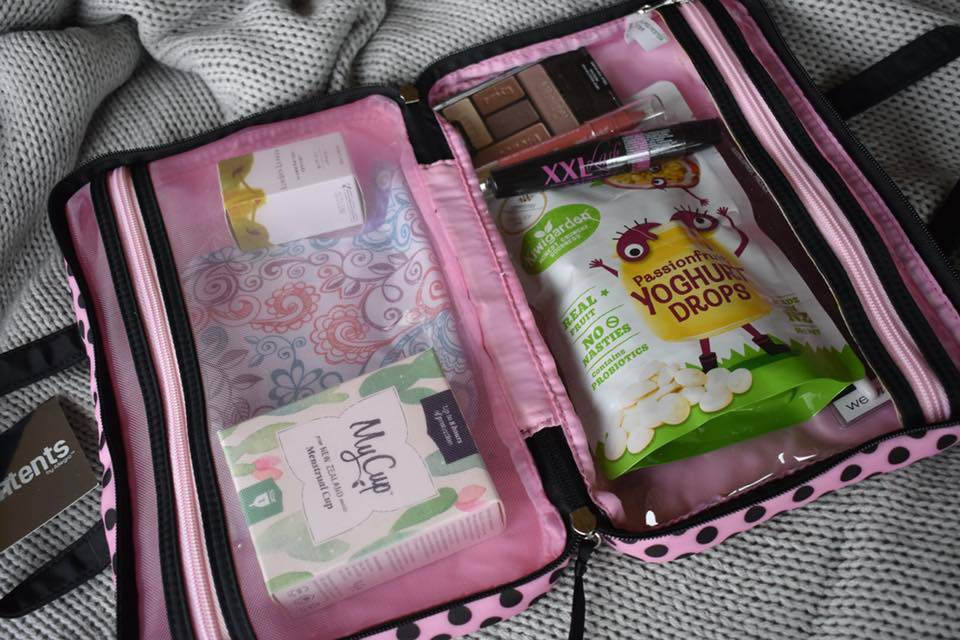 July box treats will be carefully placed into your own beautiful (and reusable) bathroom tote bag, and inside you will find 4 amazing cosmetic products chosen for their exceptional value and great reviews, including Wet N Wild XXL Lash Mascara, quality makeup brushes, nude palette eye shadow, and a subtle lip colour perfect to brighten up these winter days, plus a MyCup valued at $49.95, some sweet (healthy) treats, and so much more...
---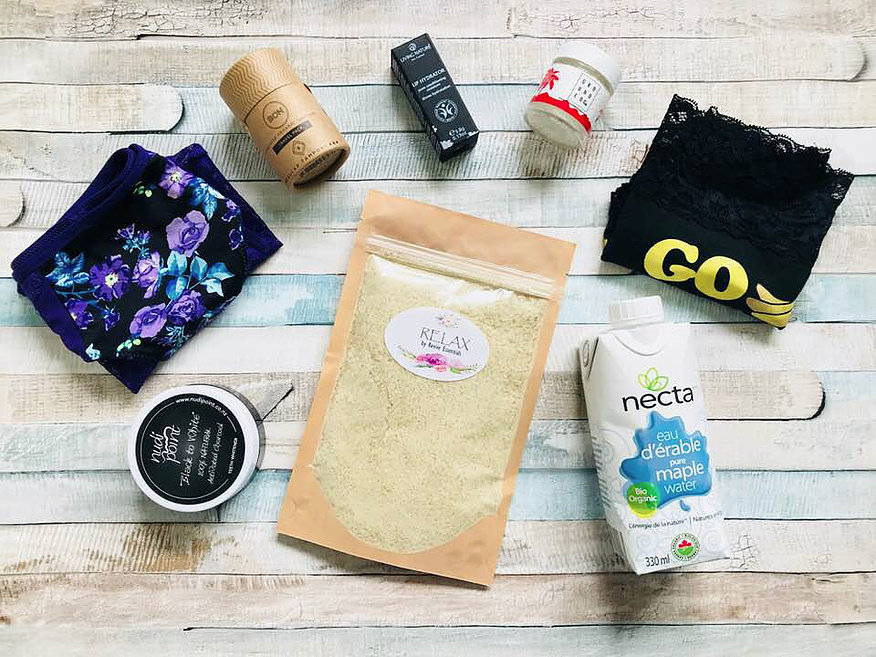 June boxes were all about making you smile and releasing your inner beauty with body products designed to help you enjoy 15 minutes of YOU time more regularly. Luxury scrubs from the eco- innovators at Grounded, and certified organic skincare treats. Luxurious, beautiful body treats just for you, tools to give you a beautiful smile (think all natural teeth whitening), and some playful extras. Expose your face to quality and revive your skincare routine with products chosen not only for their amazing results and great value, but their innovative and environmentally friendly approach to beauty. Teaming up with great brands, this box will leave you feeling young, fresh and ready to face the world. ​Lip Scrub by Grounded, teeth whitening by Nudi Point, certified organic tampons from Bons, certified organic lip hydrator by Living Nature and Matakana Superfoods maple water...
---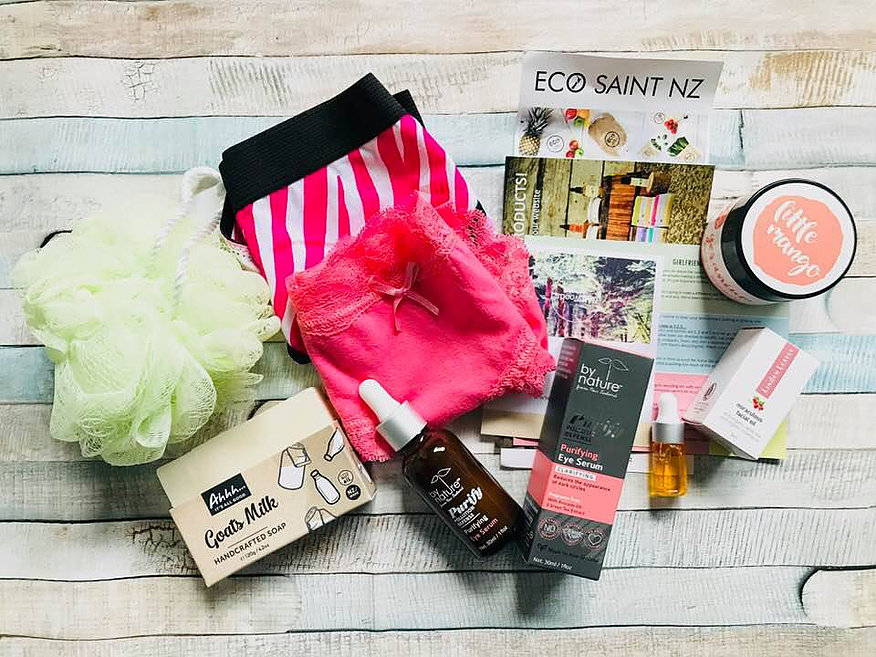 Mother Earth May: Loaded with plastic free products the appeal to this box is without a doubt the introduction to amazing brands committed to changing the way skincare is packaged, and helping us consider each product we use. We have done the research on your behalf and found 8 + inspiring New Zealand companies who have set out to improve packaging, reduce waste and offer planet friendly alternatives. Skincare should be luxury for our skin without adverse consequences for the ocean and land we rely on, and these exciting Mother Earth May brands will leave your skin fresher than ever while looking after our precious planet.
---
With so many MyTreat customers living and working on farms and lifestyle blocks we know there must be a lot of hardworking hands in need of our help! Inside every April box we included treats to restore your nails... whether you're keen for some glam, or just natural healthy nails, this box is taking care of business! Morgan Taylor professional nail lacquer, Nudi Point cuticle butter and more. Plus a collagen enriched face serum from ByNature Skincare and certified organic cleanser from New Zealand natural skincare company Oxygen are brightening up the start of the cooler months.
---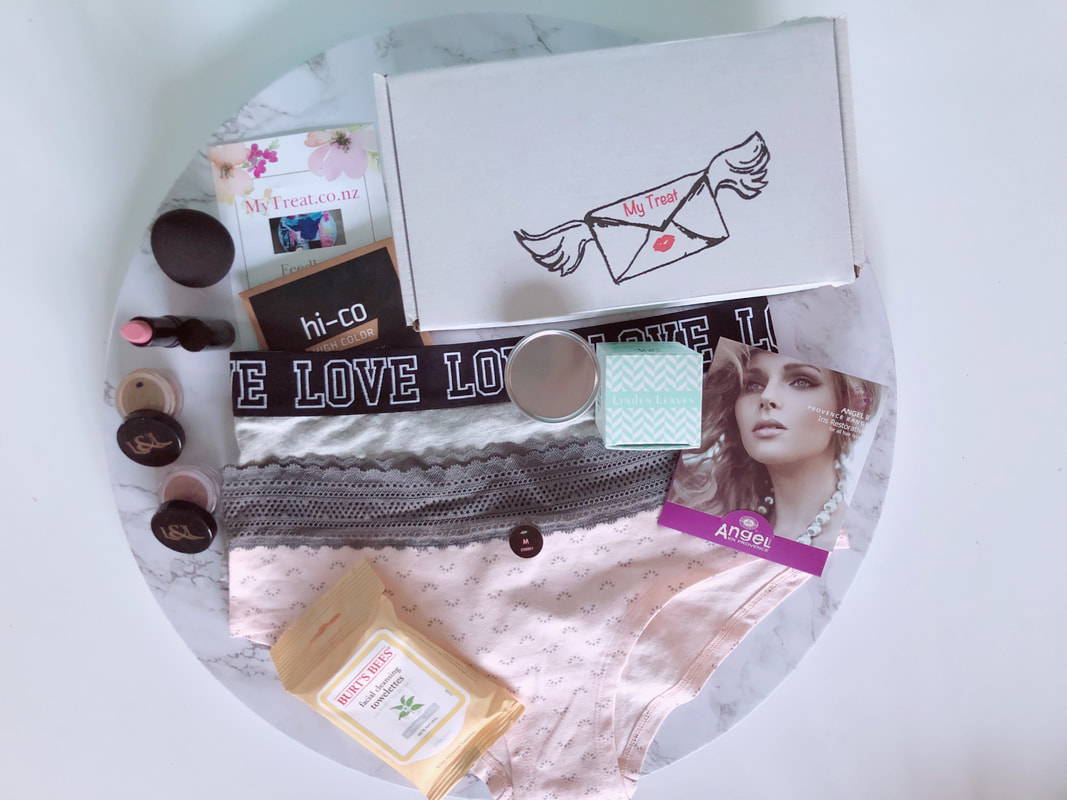 Colour me beautiful... we rarely include cosmetics but when Lauren & Louise approached us with an offer for every box of over $100 worth of makeup made in New York by this emerging Kiwi brand, we were only too excited to get on board. Paired with natural New Zealand products, Burts Bees facial wipes, Linden Leaves easter treats, skincare, and beautiful underwear this was our biggest value box yet with almost $200 of retail value packed inside. RRP $195.
---
A great nights sleep is one of the best treats! This box was designed with rest a relaxation in mind, full size adults SleepDrops NZ and everything you need for a healthy bedtime routine. Time saving shopping list with 7 healthy (and quick) recipes to match, Linden Leaves bath bombs, and eye rescue serum (RRP $49.95), plus loads more to leave you rejuvenated and ready to take on the world. RRP $160.
---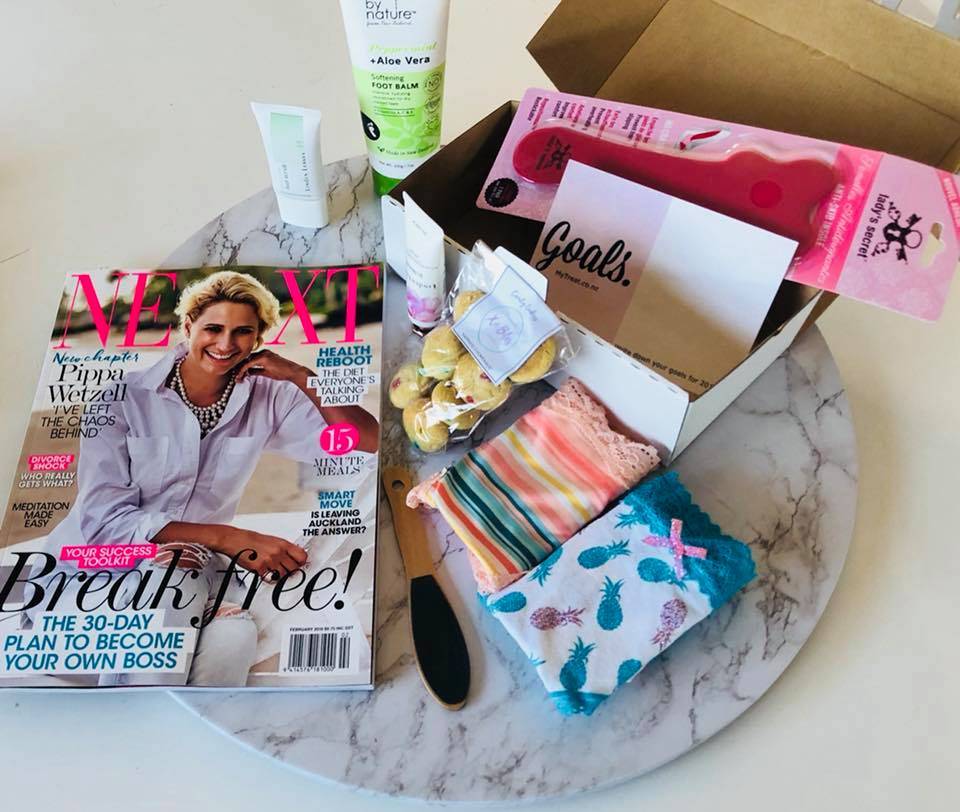 These luxury products are taking care of your hardest working body parts, a New Zealand made foot scrub by Linden Leaves, and their award winning In Bloom range hand lotion. Put your feet up and read your copy of NEXT magazine while devouring some delicious XO Bites mini treats. Scrub your tired heels away with our Wooden Essentials foot tool, and replenish the moisture with the 200g ByNature peppermint foot balm... and more! RRP $120
---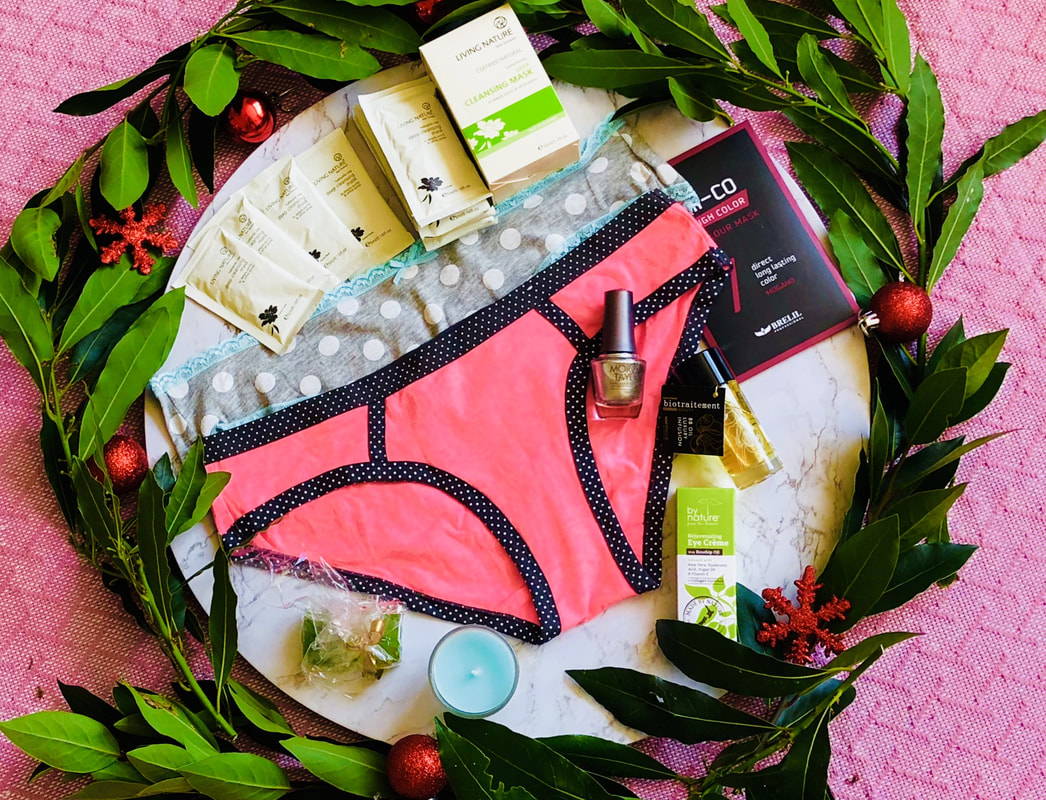 Living Nature masks retail for $45 and we are so excited to include these in our each of our December boxes. Inside each box are 10 clay masks to help balance your natural oils with the dryness caused by these recent summer conditions. Biotraitment oil for your hair, Morgan Taylor lacquer for your nails, a scented candle and a special collection of Christmas stocking treats you know you deserve. RRP: $120
---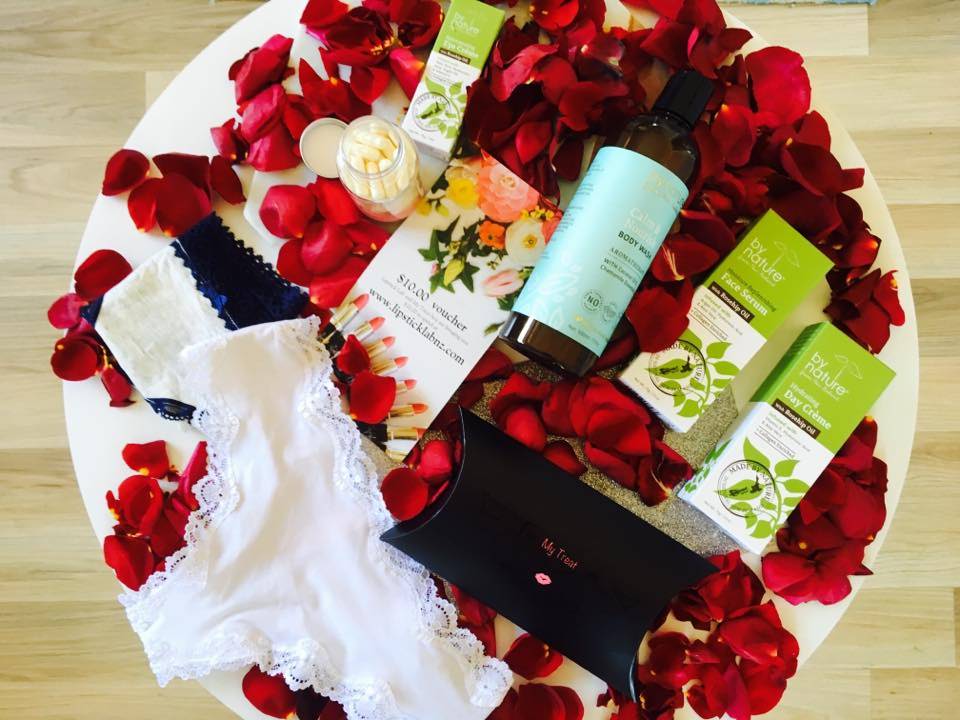 New Zealand made November boxes include an introduction to the exciting new Rosehip range from ByNature. Including a full size Day Creme, Face Serum, Eye Cream and Body Wash this box has everything you need to revive your skincare routine plus with a full size 60 capsule sample of Puraz 100% natural collagen capsules and a $10 Lipsticklabnz.com voucher, this is a box not to be missed. RRP $170
---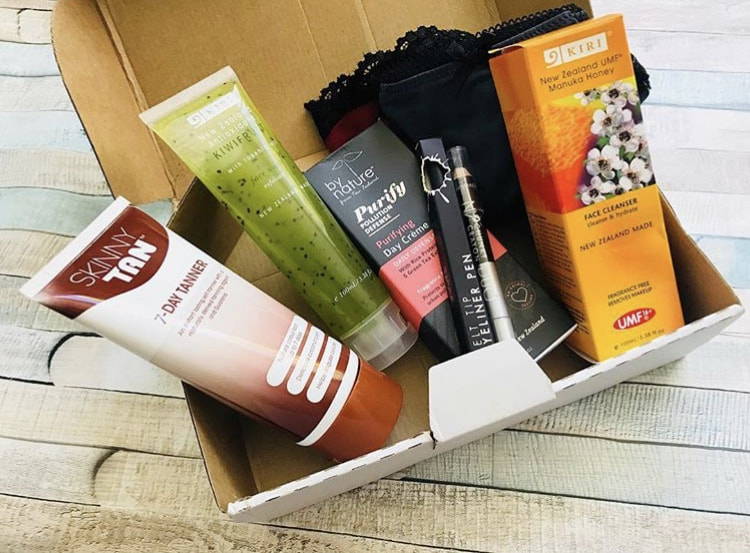 October Glow Boxes are loaded with practical body products to give your skin a healthy glow, Manuka Honey daily cleanser, ByNature Purify day creme, Kiwifruit exfoliant, Skinny Tan and to make your eyes pop a Cheeky blush stick and Liquid eyeliner. A treat for your whole body plus 2 pairs of beautiful underwear! RRP: $150
---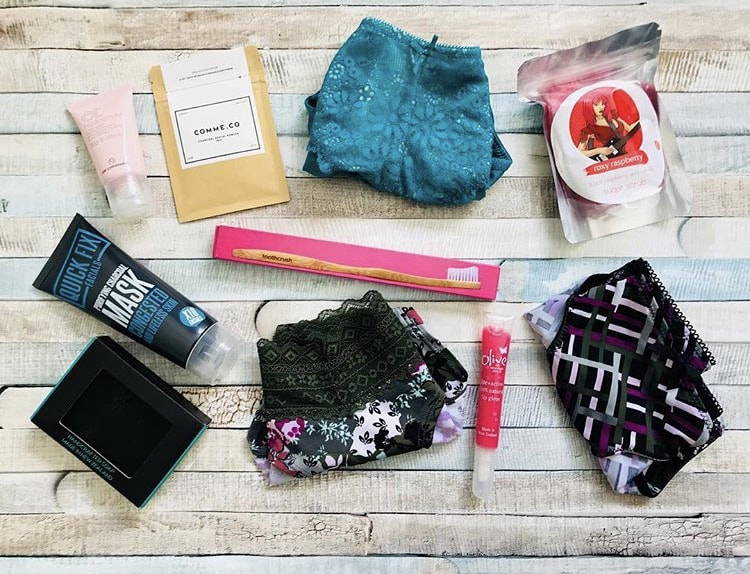 The spring detox box is loaded with charcoal to revive your winter skin, remineralise and whiten your teeth and hydrate your hair. Celebrating our 1st birthday with 3 pairs in every box and amazing treats from New Zealand brands we love! RRP: $120
---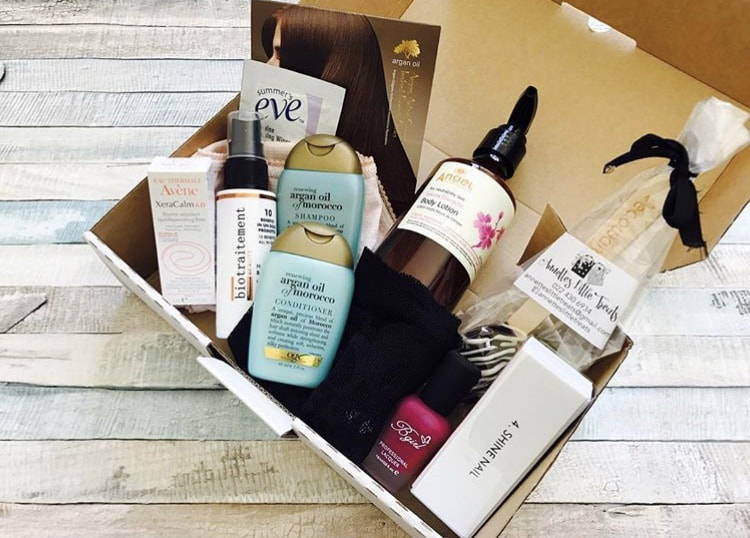 We love to support emerging NZ businesses, these August boxes include Annettes Little Treats so you can indulge in a luxury hot chocolate. BB Cream by Brelil Professional is an intensive multifunctional treatment suitable for all hair types and will help tame your wild mane. Enjoy perfectly polished matte finish nails and a huge 200ml Sakura Energetic body lotion, made from 100% natural ingredients including prunus speciosa and ginkgo biloba leaf extract, and sweet almond oil. RRP: $112
---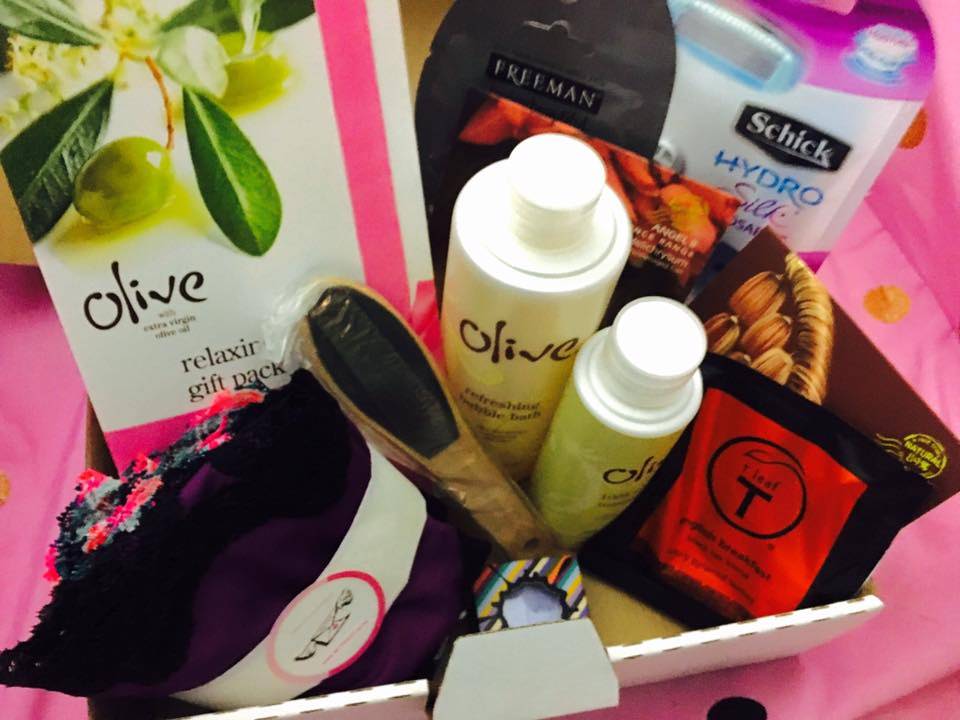 ---