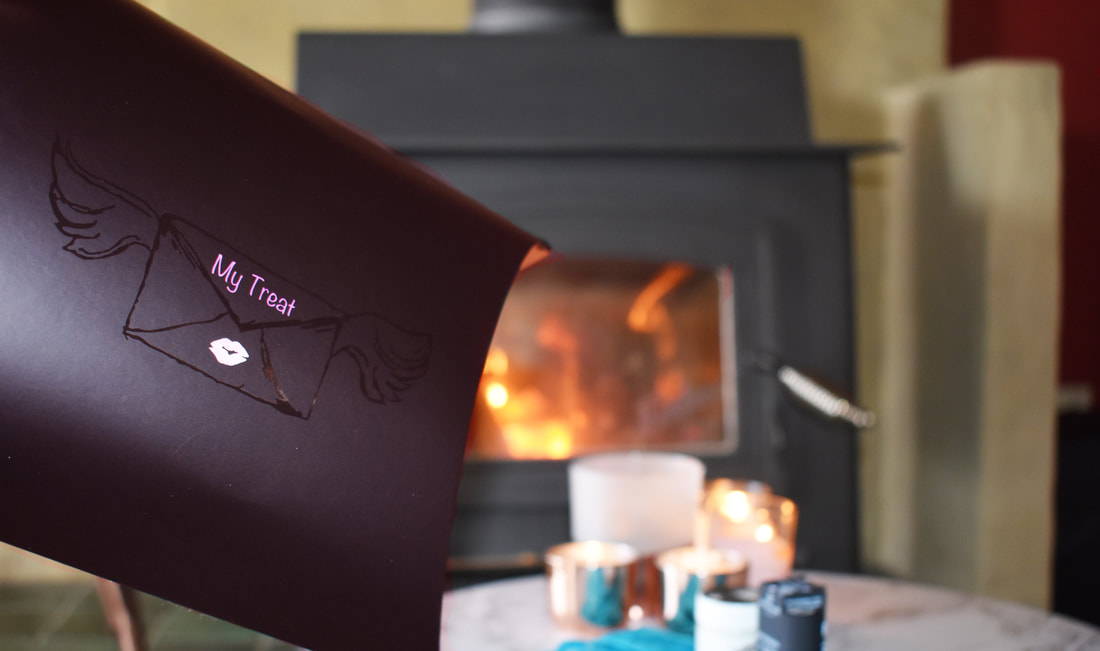 There are some people who love summer, my Mum is one of them! She absolutely hates it when it starts to cool down, and so when I was creating about this box, I was trying to think about treats she would enjoy that could brighten up these colder months. The thought of lighting the fire, pouring a cup of tea (or wine...), and indulging in some self pamper sessions sounded like just the escape we wanted to create and so we set out to find new brands, and new products that would lift our spirits, and improve and protect our skin in colder conditions. ​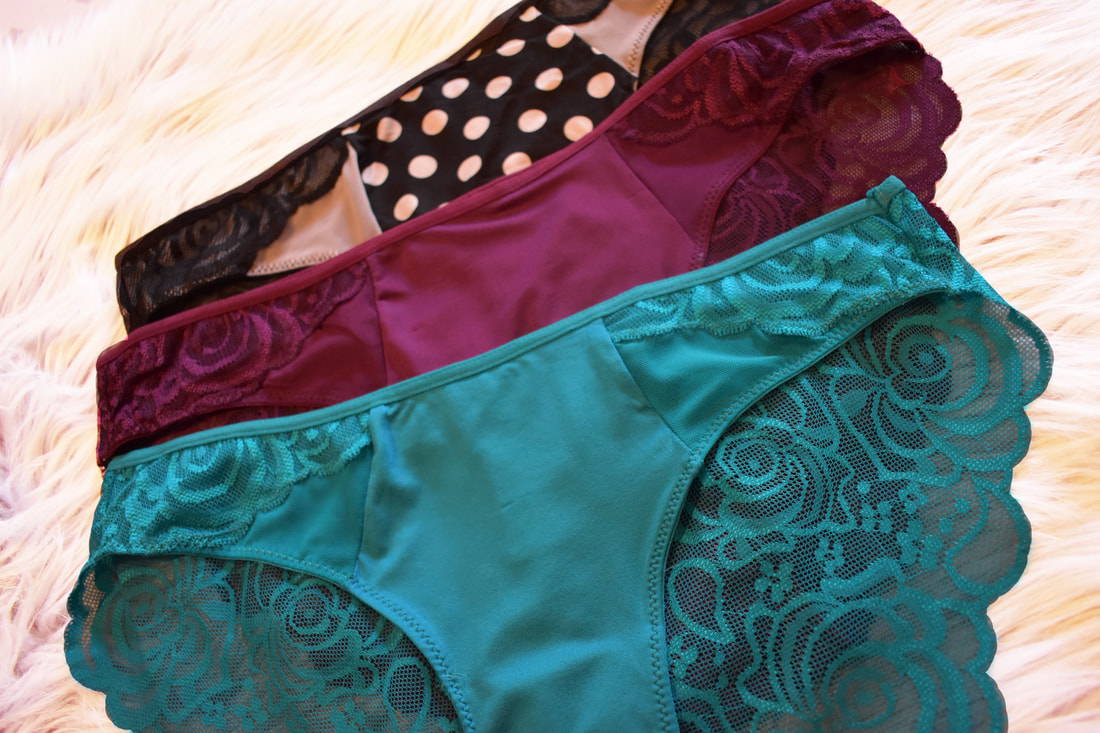 We have also decided to heat things up with some really special underwear this month too. High quality nylon and super soft lace make these pairs not only beautiful and comfortable, but will also brighten your day. We all need those staple cotton cuties in our top drawers, but these sexy styles are fun and fabulous.

The beauty and skincare products we have sourced this month include treats that will not only make you feel great and give you an opportunity to escape, but to really indulge yourself a few times throughout the month. Designed to make you smile, AS WELL as improve your smile, your lips will love our June boxes. Lip scrub is huge in the UK and the States, and leading cosmetic companies like MAC are all over it. The feedback is basically that they help smooth lip lines, and remove any dead skin which significantly improves the look of your lipstick, and the length of time it will stay on. The Grounded Lip Scrub included in this months box is sweetly scented and gentle on your lips but still leaves them feeling kissable and looking fresh.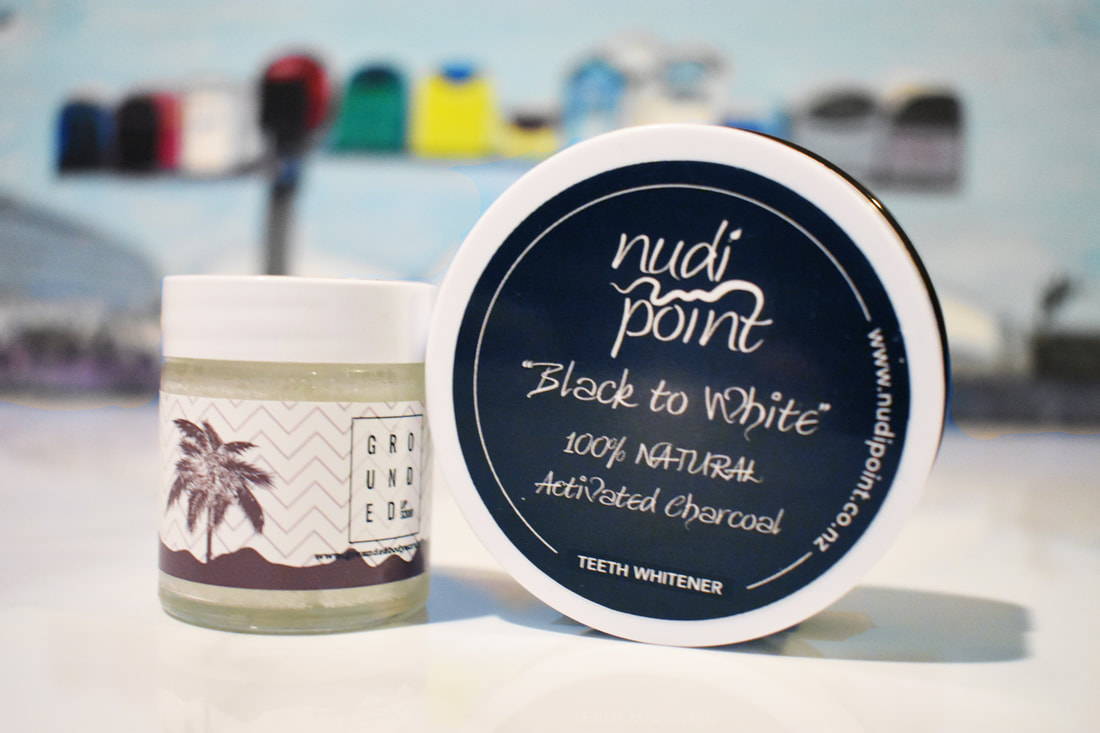 Another hydrating must have is our Lip Hydrator from Living Nature. This New Zealand company have been busy working on their certified organic formulas to bring you this exciting new product. Better than a lip gloss because it doesn't deplete your lips of natural oils, this is a long lasting balm that is sold internationally and has a retail value of $29.95.
You may have seen my recent Facebook post about the Nudi Point teeth whitening results... what can I say. This pot of activated-charcoal goodness is non-harmful to your teeth and has no chemicals, plus IT REALLY WORKS. We have had teeth whitening in our boxes in the past, and as a coffee lover I am always keeping my eye out for whitening products that work so I was excited to see one of my favourite New Zealand brands are making it. Aside from the great results, the most impressive thing about Black to White product is the size of it! A lot of teeth whitening products will offer you enough of a trial for around 14 days, but this tub will last you from now until summer so you can keep your smile bright, white and beautiful.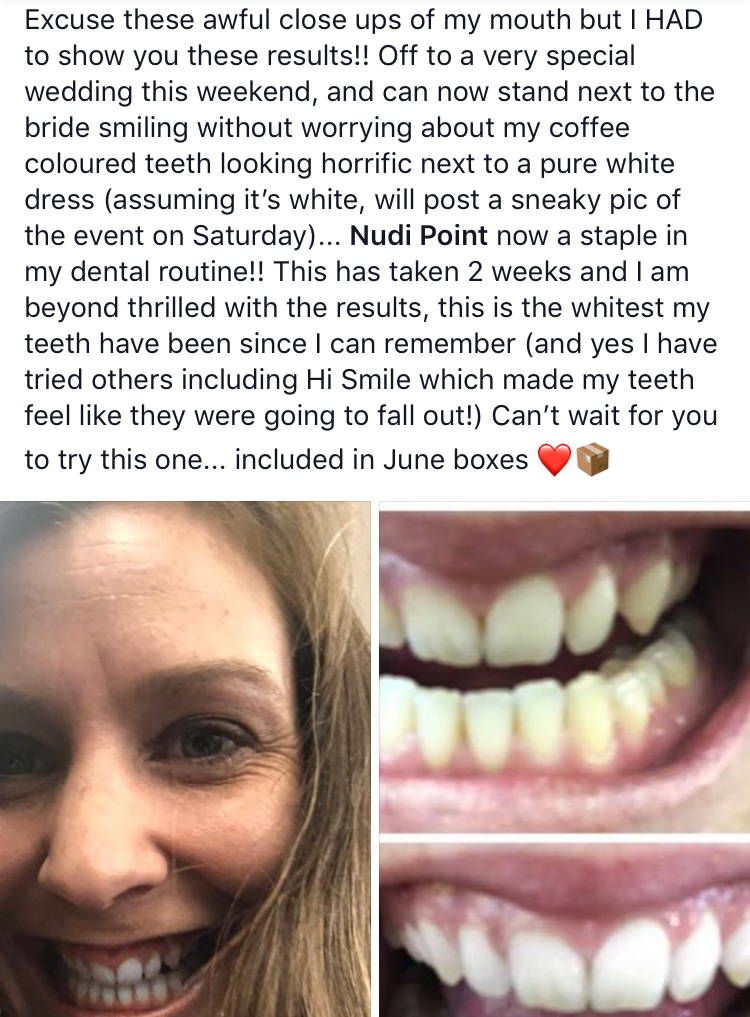 There is heaps to smile about in June including more great products, and after the success of our Mother Earth May boxes, and the feedback from our lovely customers, we are continuing our hunt for more cruelty free, chemical free, vegan products for the future. If you don't want to miss your June box, you can sign up now, or keep an eye out and see what other exciting June treats we have in store... but don't wait too long, these ones won't last. ​​For the best idea of what its like to receive your MyTreat box check out these posts from our customers.