REVIEWS
When we send our boxes (on the 25th of each month) we email all our lovely customers to ask them to let us know when they receive their treats and provide us with some feedback (and take a pic if they have time)... below are a few comments we have received.

We are a new business and understand reviews and good word of mouth is only achieved by sending good quality comfortable products. We would love as many reviews and comments possible!! If you would like to send us your feedback please feel free to email info@mytreat.co.nz or post direct to our Facebook page.
SCROLL DOWN FOR MORE REVIEWS...
---
This subscription box is all about self care. Created to help busy women look after themselves, you can choose whether you want a monthly delivery of beautiful underwear, luxury beauty products or both. Each box has a RRP of at least twice what you pay and is 100% cruelty free. The creators of My Treat pick their products and brands based on their business practices and processes so and prioritise local brands, which makes it that much easier to justify treating yourself.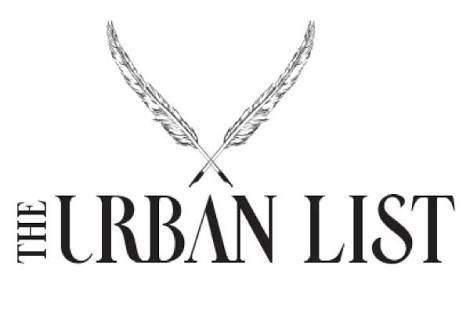 ---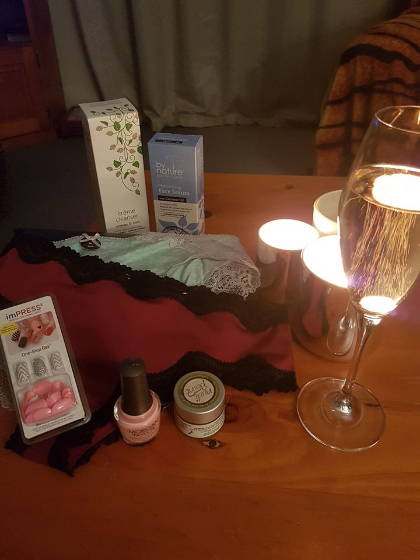 So excited to get the message that my MyTreat parcel had been delivered today 😍 can't wait to try the gorgeous natural face products! Thank you for the lovely pampering goodies ❤
​Elysia Ketterer‎
---
My 3rd treat box arrived today, and as usual really pleased with it, especially the full sized face products!
​Erin Edinborough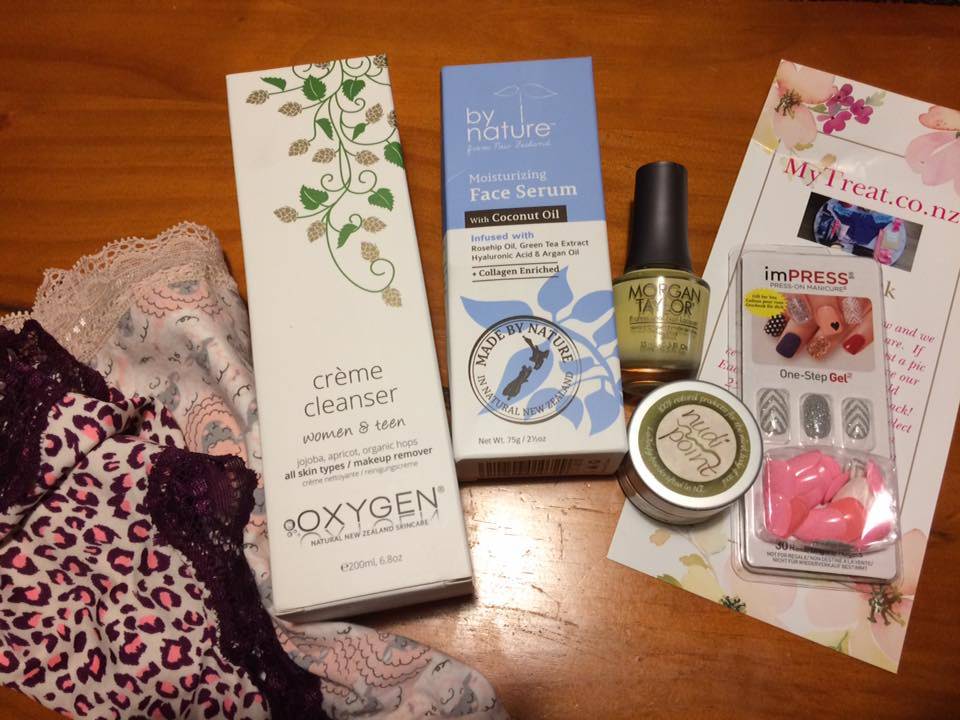 ---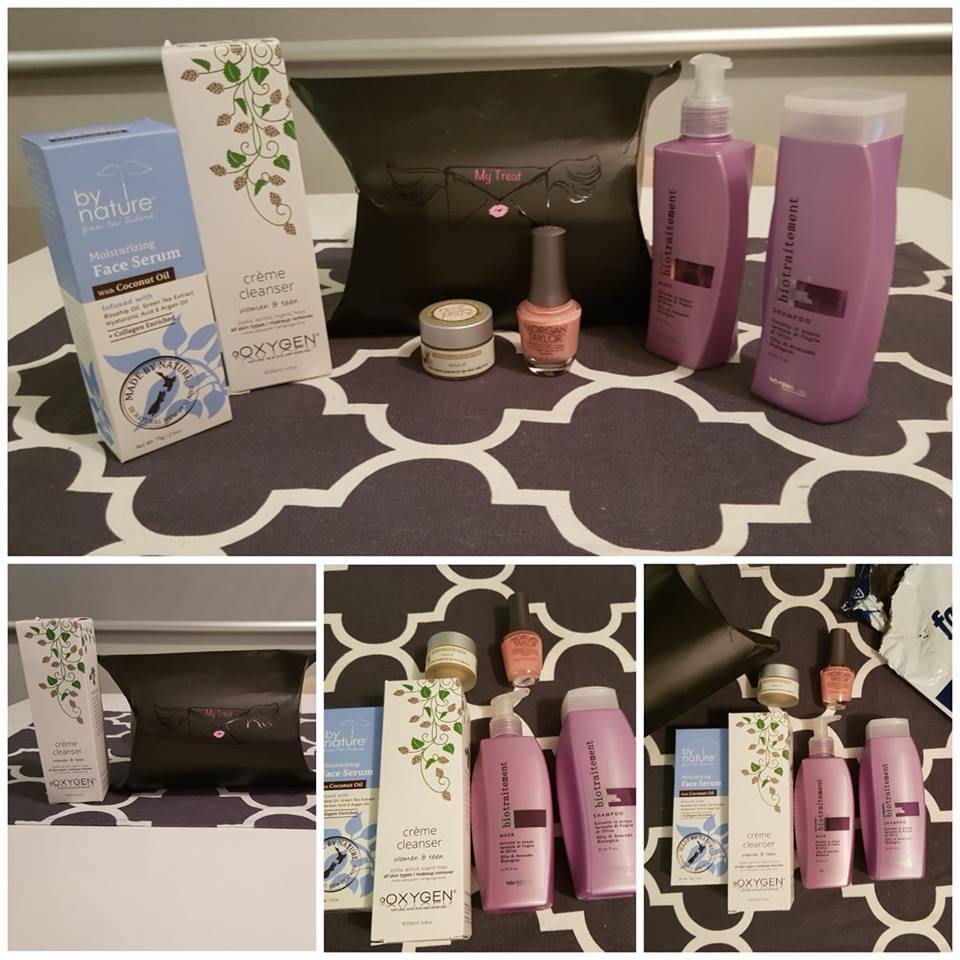 My very first box arrived today and after a busy day it was definitely a welcome treat. The box was open, dented all over and looking as though it had been roughed up but luckily nothing was broken. Can't wait to use these products.
​Jessica Tui
---
In love with my treat box - just what I need. First box - if this is a sign of what's to come I'm addicted
​Cindy Bangs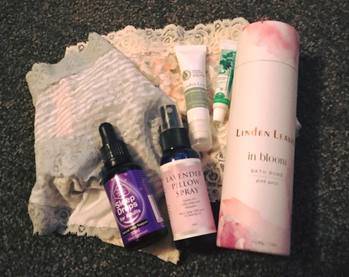 ---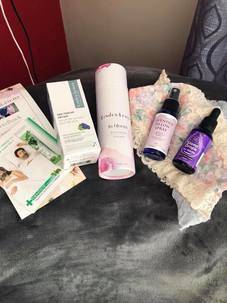 Thanks for my first ever treat box....
Was so excited for this and I love it! 😍
Can't wait to try the eye serum and hubby is keen on the sleep drops!
Excited for next months. Thanks so much!
​Sheryl Daynes
---
Couldn't be more happy with my very first treat Box! Got home after a rather stressful day (4 children) and this made my day! Gorgeous! In love and I can't wait until next months! These products are amazing ♡
​Amber Rose Mills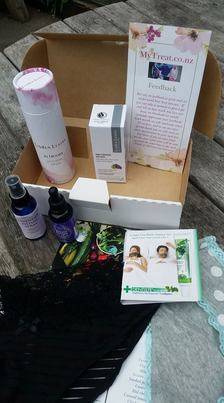 ---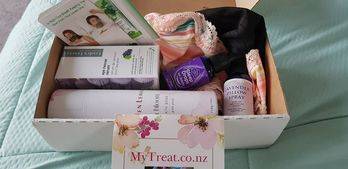 Something special turned up today just in time for the end of busy working week. Even if just one or two of these goodies was in the box, it was worth it! Sweet dreams tonight! Thank you MyTreat.co.nz. ps the cooling eye serum is amazing!
Lisa Wilson
---
Yay just got my Treat Box. I'm not sure who is more excited. Me or Bella?
Jeanine Ward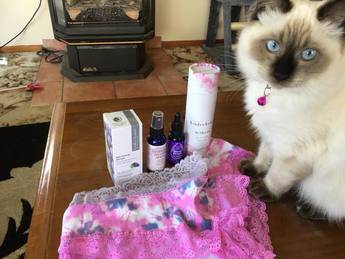 ---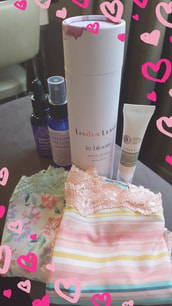 Yay! Thanks My Treat for my treat! I love it, the undies are super cute, the bath bombs smell amazing, I've already used the eye rescue serum and it's delicious!! Can't wait to try the sleep drops and pillow spray!
Julie McAlister
---
Perfect caption "what's not to Love" 💗 loving the January box! Something comfortable and cute to wear, something to read, lovely pampering for feet and hands, and a sweet treat to eat when the kids are in bed #nosharing #allmine 
Danielle Kinnear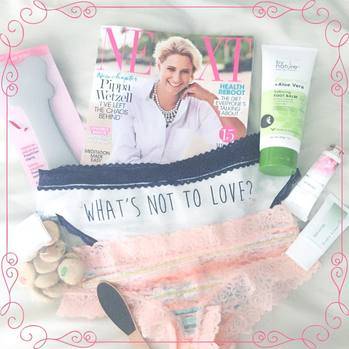 ---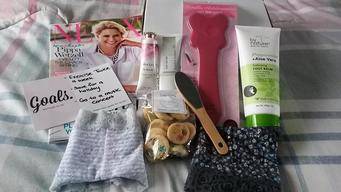 Yay January box is here, thanks for another great box
Amy Taylor
---
Thank you Rosie, Love January MyTreat box. Goal is done.... got to stick to it now 🌸
Fabulous article about you
​Tracey Jackson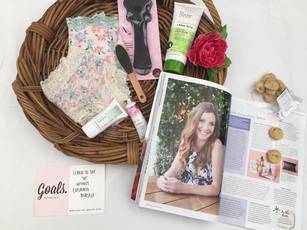 ---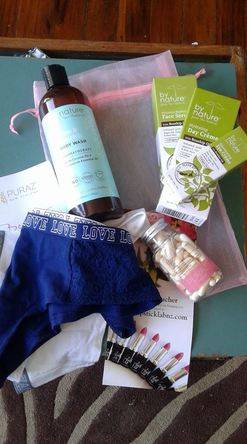 Yay my box arrived today!!! Im sooo in love with everything 💙 and im totally looking forward to my new undies #comfybutpretty 
​Liana Murati
---
Whoo hooo, treat day today!! Love them, thank you
Karen O'Neil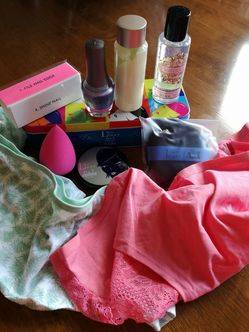 ---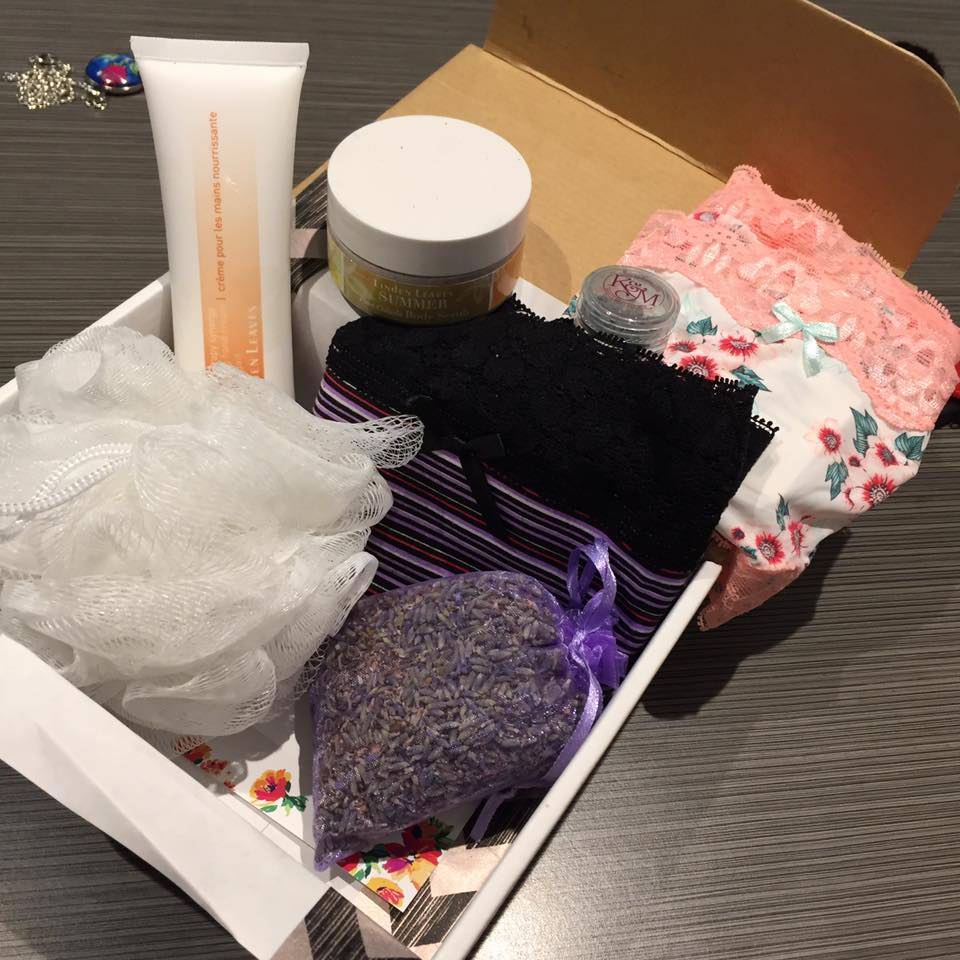 Super excited!!! Love love love x the lavender bag is delicious, knicks = purdy! Brilliant pack. Thanks!
Judith Hancock‎
---
​Love my little presents once a month. Just LOVE!!!!!
Fenella De la Haye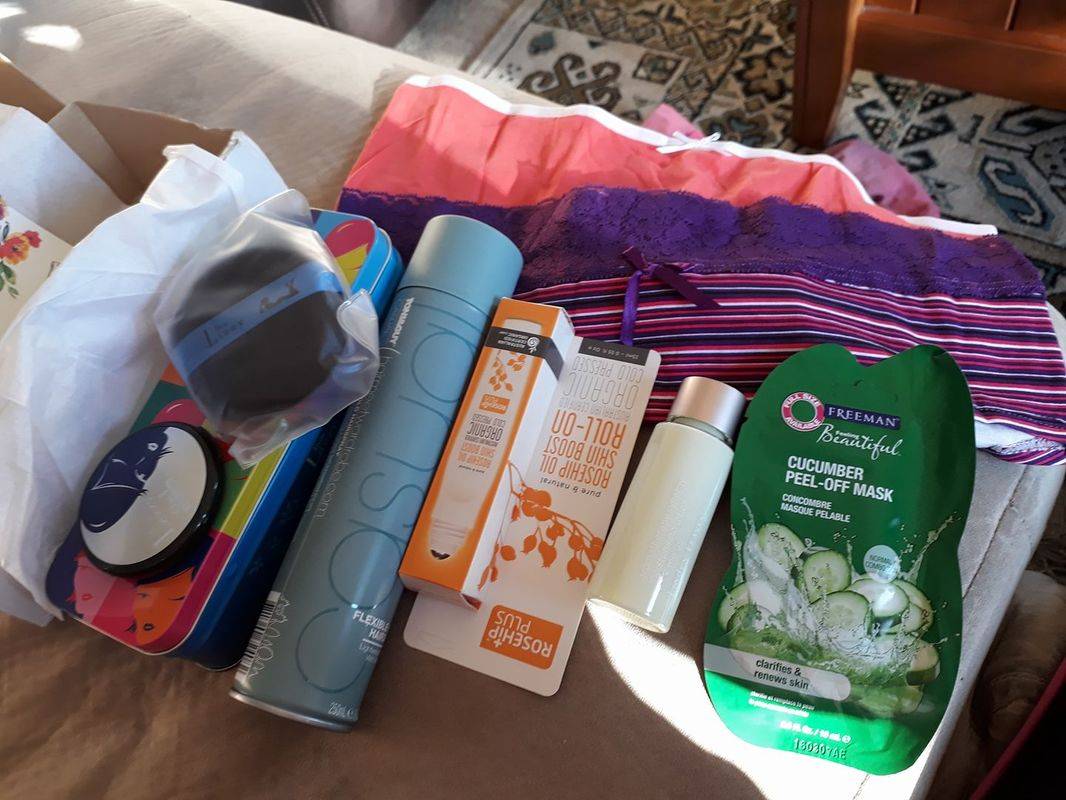 ---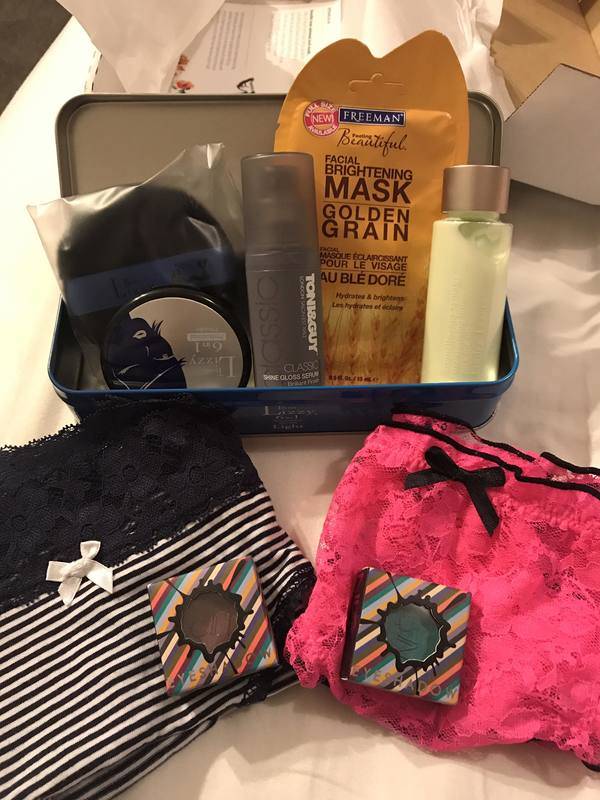 ​I love "my treat" day!!!!
Jessica Morrissey‎  
---
Thanks My Treat! Super stoked with these especially after the rough week we've had.
Miki-Mae Edwards​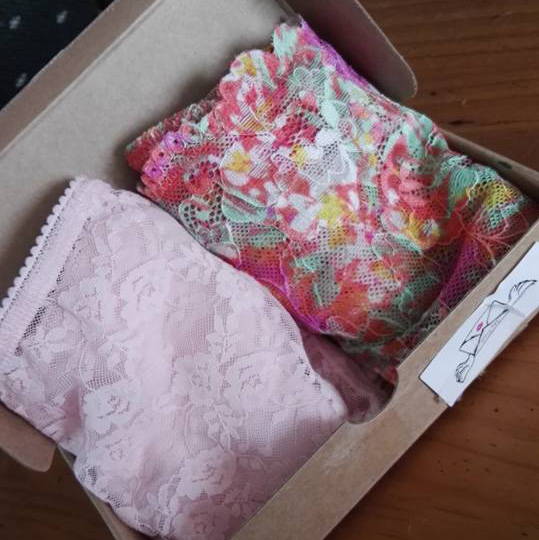 ---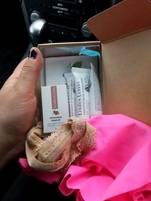 Yay I LOVE parcels!! What a gorgeous package to get in the mail, I loved the extra wee treats and I'm loving the hot pink knicks especially! Definitely recommend signing up to this, im already looking forward to my next one :-) thanks so much!
Nicola Loach
---
My treat me box just arrived yesterday couldn't be happier :) thanks guys
#treatourself
Ashleigh Wilson​
Love love love my new knickers!!! So comfy and pretty. Can't wait for the next box.
Rochelle Warwood
---
Loved getting my parcel in the mail, looking forward to the next one =) thanks Rosie
Alicia Robinson
Boxes are great. Always been amazed at fast delivery and communication makes this experience even more exciting! 😚 bring on Christmas box.
Rebecca L Taylor​
---
Feeling spoilt....Thank you for the special treat from your October MyTreat promotion which was delivered this morning. The Blackcurrant & Vanilla soap from Camille Co smells divine.
Gabrielle Buckley​
---
So happy with my September box!! They look and feel so soft and comfortable and fit nicely as well. Can't wait to see what's inside my next one!! 😊😊
Amy Tattersall‎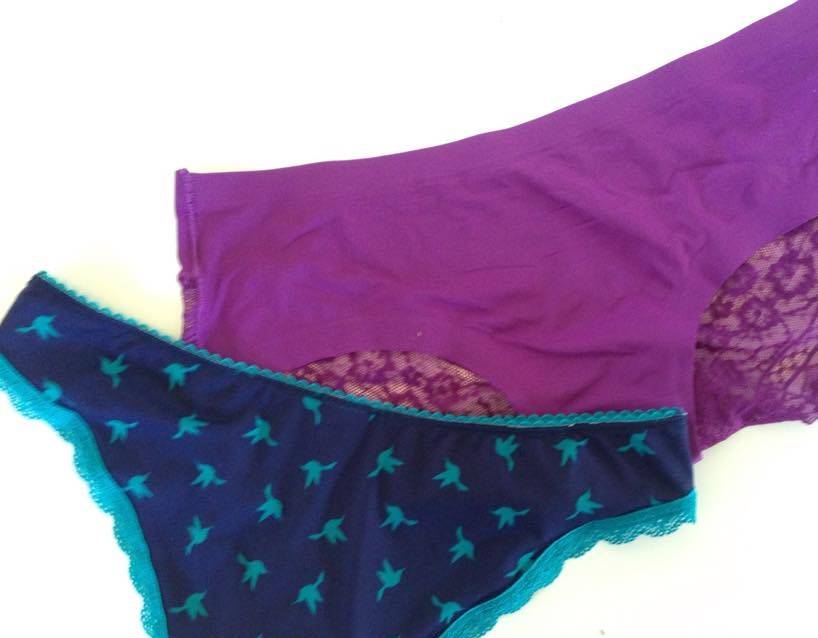 ---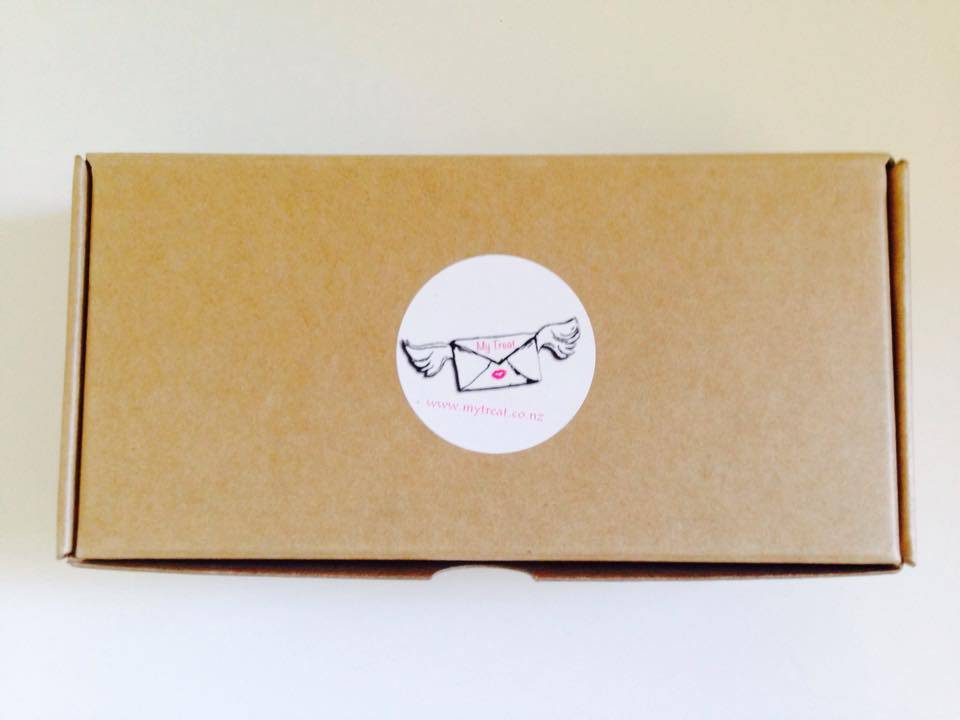 I just received my first package in the mail. I have to admit these are the prettiest underwear I think I've ever owned. I love this service because I have a kid and no longer get the chance to buy nice things. They came wrapped in a cute little box, it all looks so professional and amazing. Super happy customer! Looking forward to my October order!
​‎Sarah Cotton Hollier
---
Hello,
I just got it. Cheers. Great idea for a prezzie too, love this and hoping my next box is as good as this one.
Jen Foster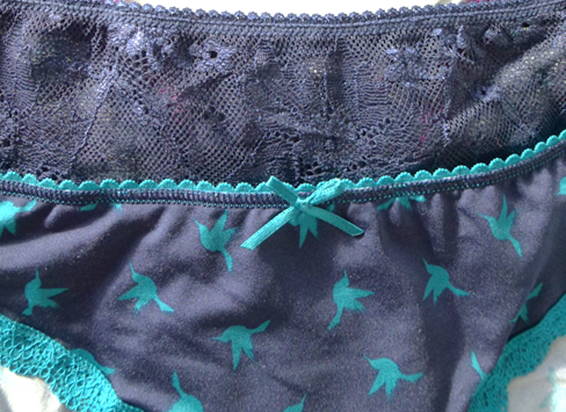 ---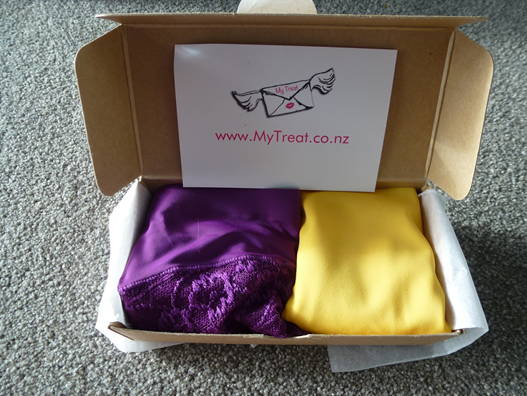 ​Thanks girls, received today and happy as with the knickers, they are perfect fit. Im on maternity leave so was nice to get something special in the post for myself.
Tash Blair
---
Just received my box! So cute, thank you. This is such a good idea. Really happy with the quality too. Looking forward to my next delivery.
Marley Watton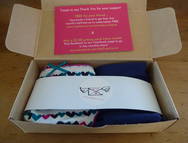 ---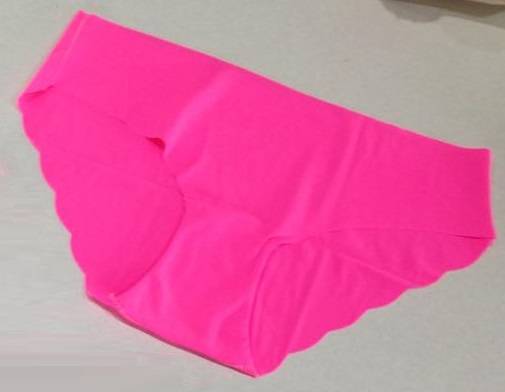 These are amazing! My partner loves them too!!
​Maree Dawn Brazier