Corporate Packages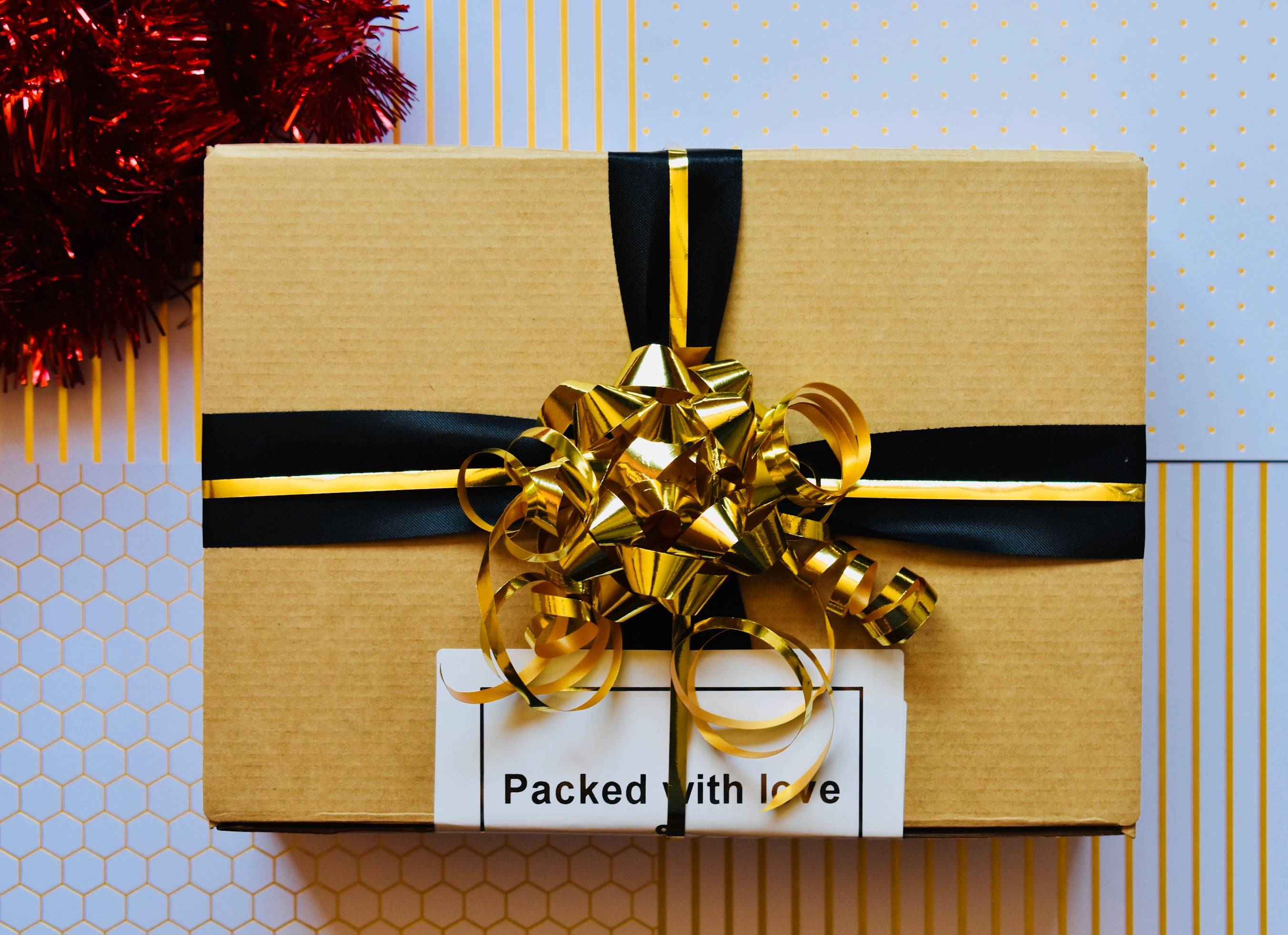 MyTreat specialise in beautiful boxes of body and beauty treats. Our Christmas collection features beautiful gift boxes you can use as a special thank you to your team. This collection is all about afordable gestures... we all want a little Thank You at the end of the year, and these boxes make a special gift possible for all businesses.
We sat down and brainstormed the box themes for the Corporate Christmas collection and we knew all the brands needed to be high quality, and all feature natural ingredients, cruelty free processes, and include New Zealand treats. These specialty boxes offer something for everyone. You can add your boxes to your cart to order online, or for orders of more than 25 boxes, please complete our online order form here.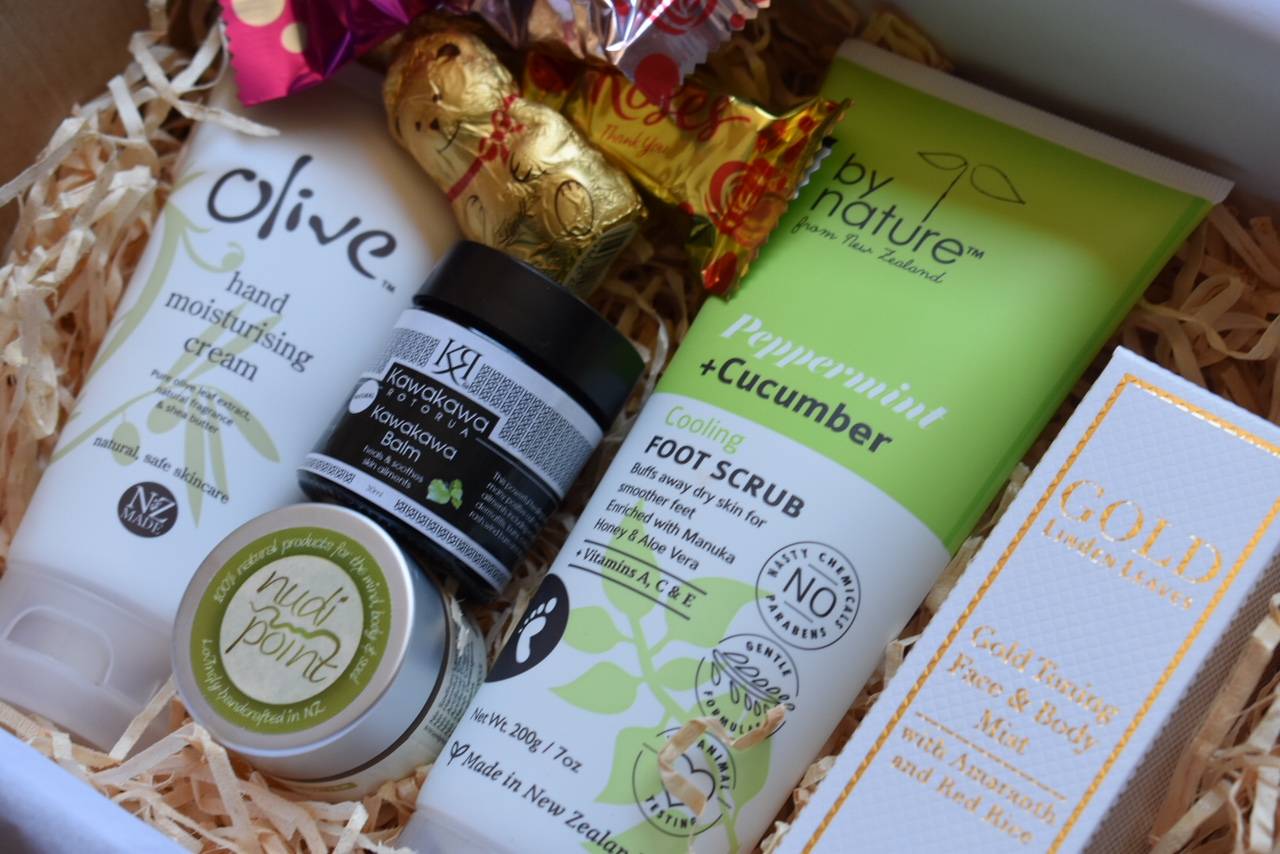 Natural New Zealand Beauty Box
$39.00
This beautiful box contains hand picked Natural New Zealand products that every woman will enjoy. We wanted to develop a collection of Christmas boxes that were affordable enough for every small and medium size business to indulge their staff. Saying Thank You is made even more meaningful when you can deliver a box of treats that represent a whole lot of 'ME Time' for the deserving recipient. These boxes are beautifully presented inside and out, and will certainly leave an impression.
---
Summer Glow Box
$49.00
This beautiful box contains treats to leave skin glowing and ready for the summer season. Exfoliating rich products that will re-hydrate and rejuvenate skin and some fun accessories and skincare products to pamper and treat the lucky recipient. This box delivers a pamper session and practical treats that are suited to women of all ages.
---
For Him
$28.00
OK, lets be honest, you can probably head down the local supermarket and grab him a 24 pack and he'll be as happy as Larry all the way through the festive season! But for those of you who want to provide a cheeky little present, or the perfect metro-man Christmas gift, this box has natural New Zealand skincare products every man will love.
---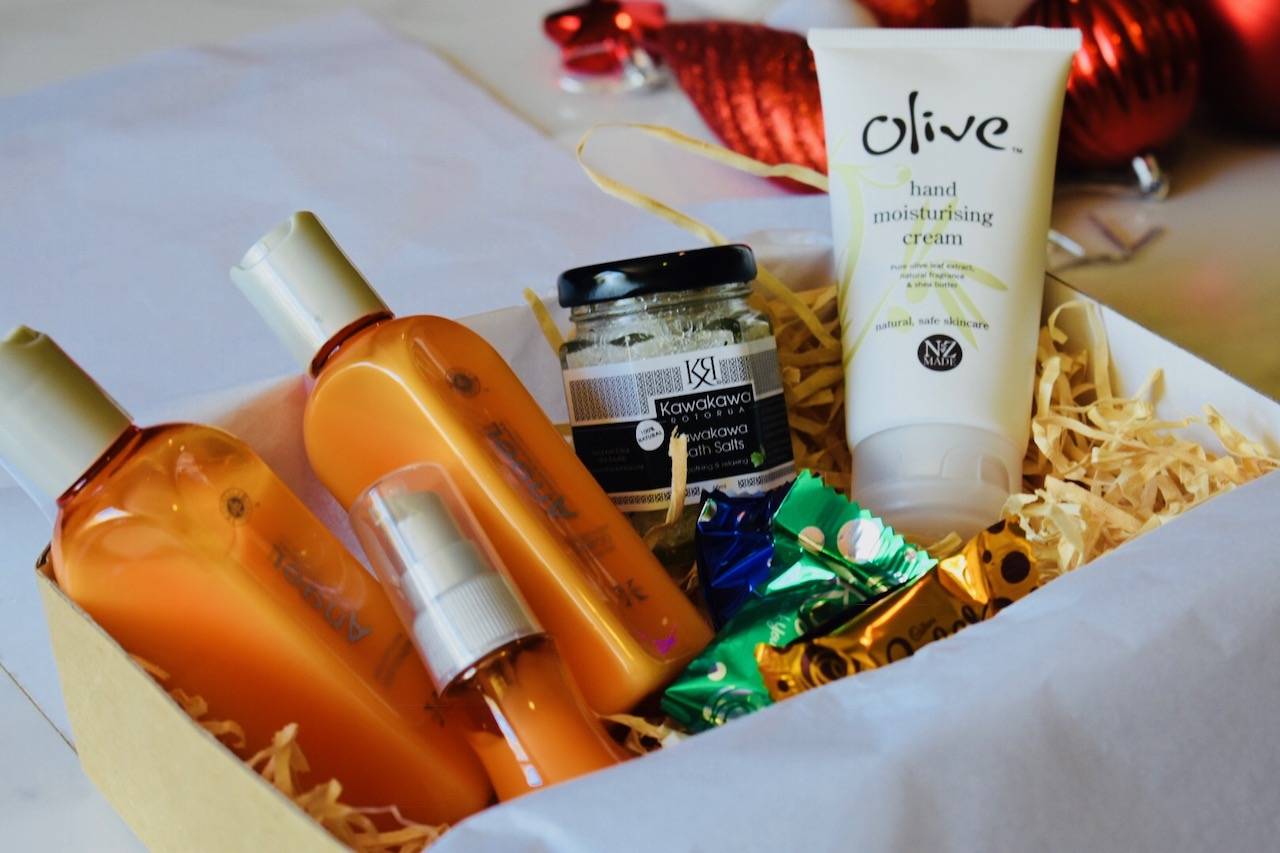 Neutral and Beautiful Box
$39.00
This box is suited to everyone, a little natural rejuvenation, sweet treats and products from well known New Zealand brands. The perfect little Christmas thank you gift, these treats are a sweet way to let your team know you appreciate their efforts.
---